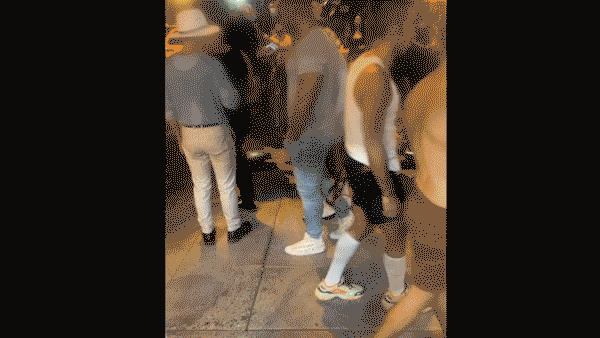 Friday night along Santa Monica Blvd. included a stabbing and multiple fights that required the sheriff's attention.
Lt. Bill Moulder confirmed that "on early Saturday morning, Sept 4th, at 1:30 am, an assault with a deadly weapon, (stabbing) – West Hollywood deputies responded to a call at 8787 Santa Monica Blvd. The victim suffered injury and was transported to the hospital. The victim was uncooperative and did not provide any statements."
At the same time, fights took place outside of 8853 Santa Monica Blvd, in front of the BlockParty store. Jose Flores, an employee, gave a statement: "We heard shouting and someone came over and shut the store door because the guys are fighting right in front of us and the big guy 6'2″ hit these guys who were about 5'8″ and beats them really hard in the face and then he was bleeding and the guy collapses in front of the store unconscious. All of a sudden people come to try to help him but the ambulance came about 25 minutes later. The ambulance took a little long because somebody got stabbed a block away."
A third incident along Santa Monica was also reported about 20 minutes after the above. An eye witness who was outside the BlockParty store at the scene described "a security guard to be hitting a girl and then a bunch of people were jumping in to stop them. It became a shit show. People began throwing plastic cups and things at the cops.