I fell in love with a guy who bought groceries and cooked dinners, who adored my cat, who turned the bare apartment I lived in into a real home.
He was freewheeling and spontaneous and authentic. He treated me like more than a boyfriend; he made me feel long-term. When he said "you're my soulmate," it didn't ring hollow — it echoed loudly in my heart and through my mind, drowning out most everything else. I still hear it to this day.
The first time he hit me, it just didn't make sense.
How could he cross this line that can't be uncrossed? What about all the good things we had going for us? Doesn't he understand that there's no going back after this?
But there was a way to go back.
The past can't be changed — but we can pretend it didn't happen.
I could forgive and forget, and the little life we were building wouldn't have to die. The humiliation would wear off. The bitterness would fade and life would be sweet again.
And for a moment, after each and every time he laid a hand on me, all those things were true. 
Love teaches us to overlook. To see the best and ignore the worst. To focus on the light at the end of the tunnel.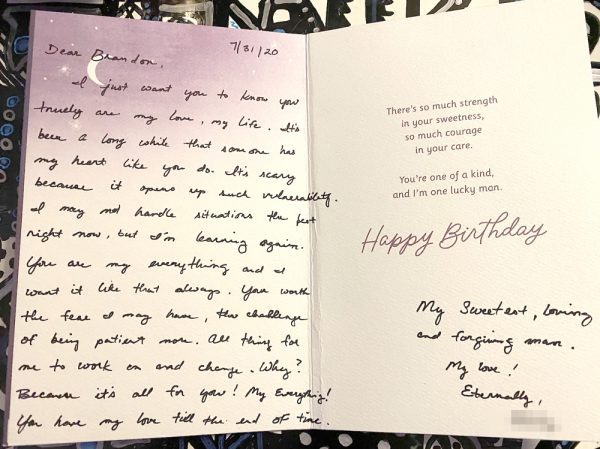 When people ask why I put up with it so long, why I went to the hospital but left before I got admitted, why I didn't get a restraining order sooner, why I let him violate the restraining order and move back in, why I gave him money to hire a lawyer, why I didn't cooperate with the investigation, why I loved someone who could do this to me over and over again … I remember the reasons I gave myself.
He needs help, not punishment.
He can't control his emotions.
He can't control his addictions.
He's already on probation.
He'll get deported.
He has nothing left.
He'll never forgive me.
I will lose him forever.
It's my fault, too.
It was the quiet moments after the damage had been done that kept my hope alive. The moments of reconciliation, of being embraced and listened to, when it was just the two of us, and everything else faded into the background. The moments where pain had stripped us of our defenses and we could see each other for the frightened little creatures we were. Where our love for each other was visible and unclouded by resentment, wounded but still alive.
That's what made it worth it. So I looked for the light at the end of the tunnel and paid the toll with silence. What did silence buy me?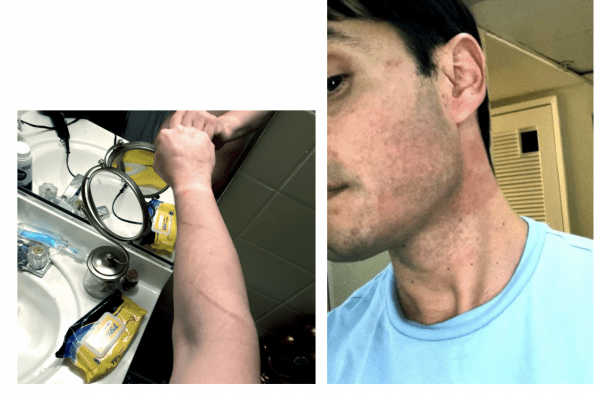 Red handprints on my cheek. 
Welts in the shape of electric cords and belts.
A dull pain in my ribcage that stung whenever I got up or sat down.
Infidelity. Mistrust.
Broken electronics, kicked-in doors, enormous repair bills.
Excuses for neglecting my family and friends and work and wellbeing.
Lease violations and the threat of being evicted.
And blame. Blame for inciting the reaction. Blame for reacting. Blame for provoking. Blame for minimizing. Blame for exaggerating. Blame for not caring. Blame for caring too much. Blame for telling the truth.
The last time he hit me was this past July, when I found him at a run-down motel in the middle of the night. It happened to be my birthday, but he hadn't remembered anyway.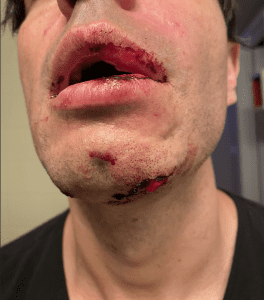 As morning neared, I lay in bed alone, face up, my lips too swollen to shut, my pillow bloodied and soaked with tears. As my ears rang and my head pounded, I tried to think about my birthday the year before, the beautiful sunny day he gave me on the beach in Santa Monica, before the betrayals, before the bruises, before we got lost in the darkness of the tunnel.
I never expected to find myself in an abusive relationship. I never wanted to be a victim. I never wanted to file police reports or see him get arrested. I never wanted any of it.
I just didn't want to get hit any more.
But lying there, all I could think of was that I'd failed miserably. Nothing had changed. In my mind I heard the things he would shout at me routinely, inches from my face:
You're nothing.  You're a joke. 
You're stupid beyond hope. You're broken beyond repair.
You're a retarded, fat, uncultured slob, the son of a poor Mexican and a redneck, and you'll never be anything more than that.
You're an embarrassment to me, an embarrassment to mankind, foolish and unfixable, undeserving of mercy, unworthy of love and unworthy of life.
I lay there looking at myself and how I'd gotten there, and it was hard not to think he might've been right.
But he wasn't right.
I was not a lost cause.
---
Today is the beginning of Rosh Hashanah, the High Holy Days. It's the start of a new year in the Jewish calendar, but it's not an occasion for partying. It's a time meant for introspection.
It's a time not only to forgive those who've wronged you, but a chance to forgive yourself, to repent what you've done wrong, and ultimately to seek atonement.
It's an opportunity to thank those who've been there for you during your darkest hours. And a chance to make a new promise to yourself not to repeat the mistakes of the past.
It's not about casting blame.
It's about accepting the past in order to accept the future. If you seek it, it will lead you out of the darkness
No one can tell you how to do it.
No one can do it for you.
But you are not alone.
EDITOR'S NOTE: WEHOville invites you to share your stories of forgiveness, repentance and atonement during this sacred holiday week in a comment below.