The West Hollywood Voter Survey was conducted by Wallin Research, sponsored by the Pandemic Recovery Coalition and initiated by Keith Kaplan. Read Part 1 and Part 2 here.
The Survey was intended to provide research into the thoughts of West Hollywood voters. Part 1 focused on issues and discovered the number one issue on the minds of West Hollywood voters was homelessness. Part 2 covered City and City Council approval and discovered that most West Hollywood voters are satisfied with the job the City is doing but less than a majority as satisfied with the job performance of the City Council.
Polls are conducted every single day. You cannot turn on your television without seeing the latest poll. The West Hollywood City Council spends tens of thousands of dollars on polls to find out what is on the minds of residents. There is nothing unusual about polls, or this poll.
The problem with this poll was the reaction of Council member Erickson and Mayor Horvath. Phone calls and emails are now the subject of a public records request. Upstanding community members were insulted and accused of wrongdoing and threatened with retribution. Council member Erickson took to Twitter to sound the alarm that the Trans Community, Renters, and more are under attack. Erickson was inciting anger over a legitimate poll. Imagine you're a transgendered person and a city council member posts that you are under attack- again- stirring up fears. Here is a copy of Council member Erickson's tweet.
The push-poll was:
✔️anti-trans
✔️anti-worker
✔️anti-renter
✔️anti-WeHo

This alt-right rightwing poll is disgusting! This kind of politics doesn't belong in #WeHo!

Shame on you! https://t.co/NeJQVR1Y27

— Dr. John M. "GET VACCINATED" Erickson (@JErickson85) August 30, 2021
Keith Kaplan decided that despite the private nature of the research that he would release the poll in its entirety. Kaplan hopes the City Council will use the research to address the pressing problems facing our city. Despite the fact that this may be considered 'opposition research' it is now public with only a public benefit.
Message testing cross quantifies issues, and intensity with the public's knowledge of events. Message testing is part of learning how various messages resonate with the public. Message testing helps the evaluators understand how educated the public on any given subject.
Kaplan's research and message testing are now an open book for all. It is not often that this type of research is made public. Here is part 3 of the West Hollywood Voter Survey.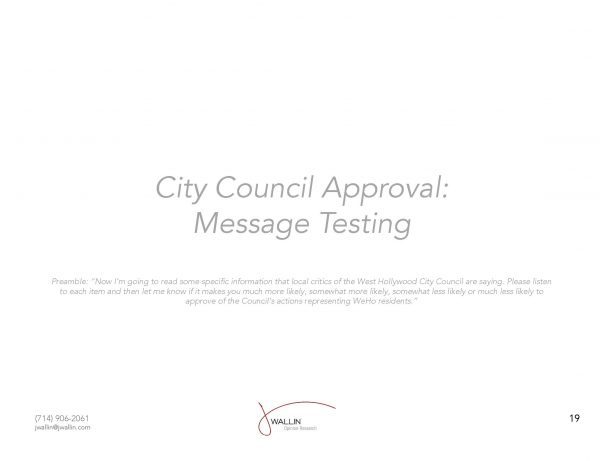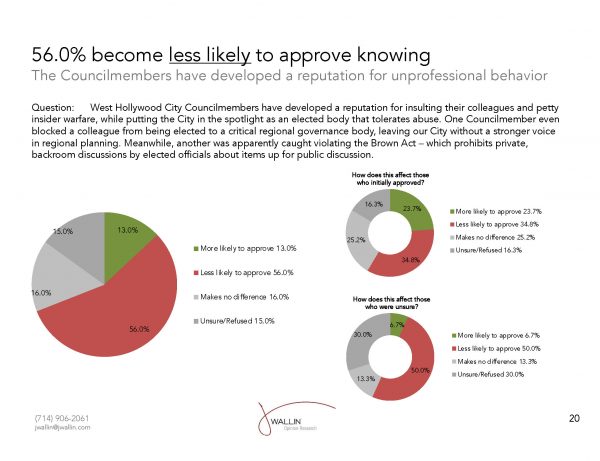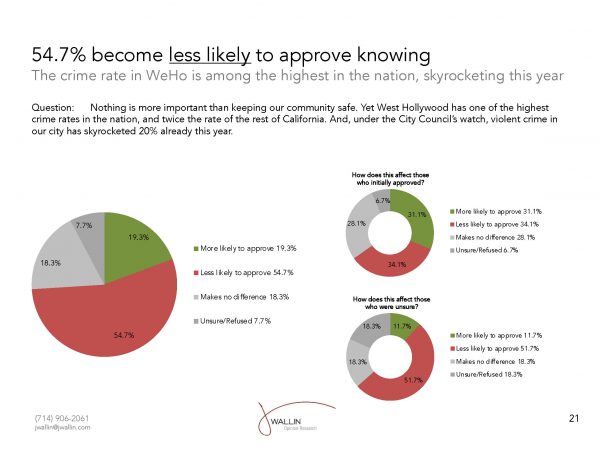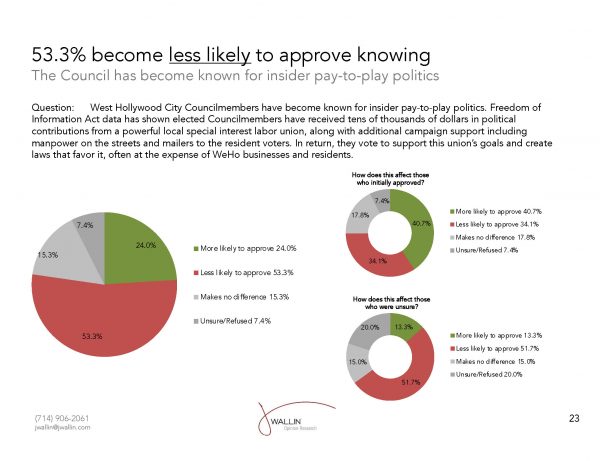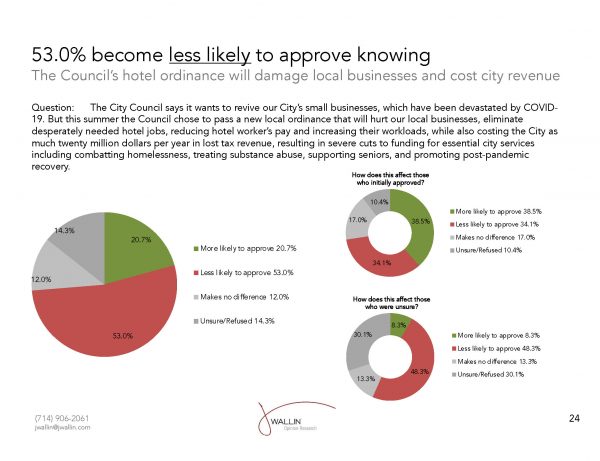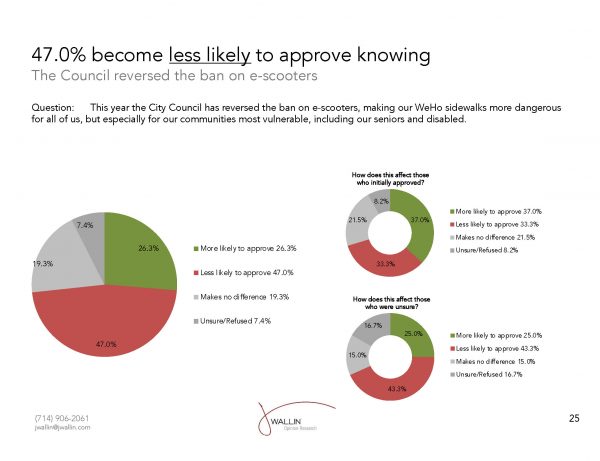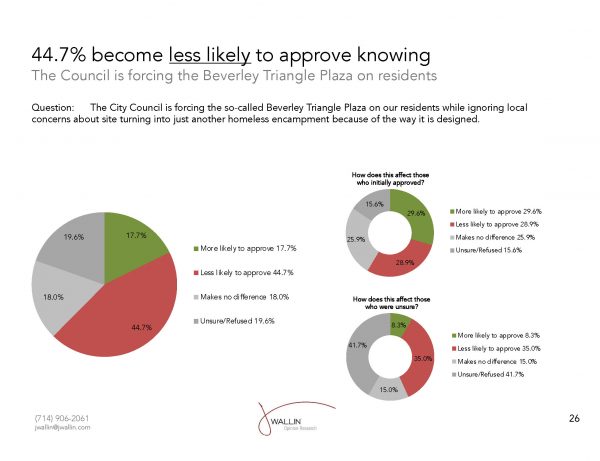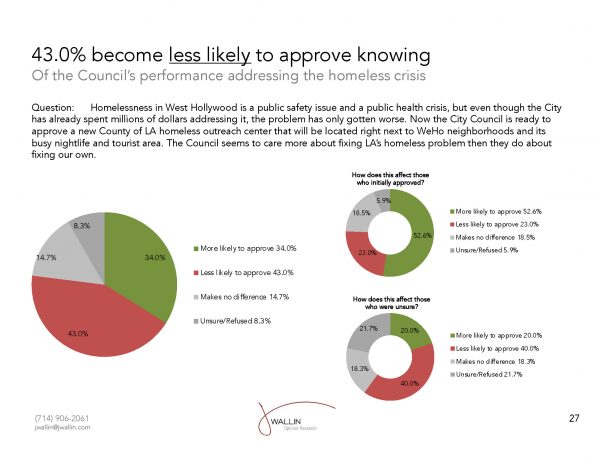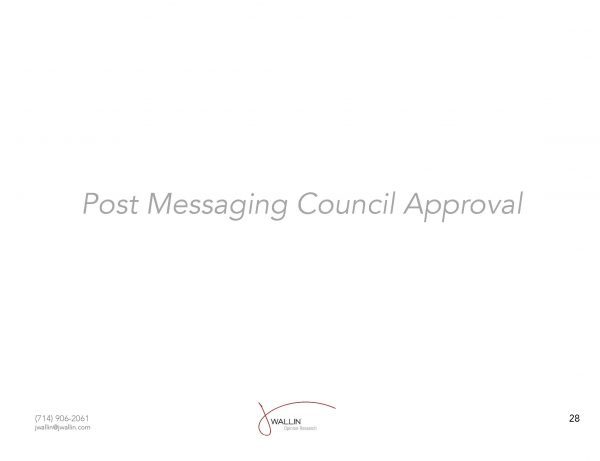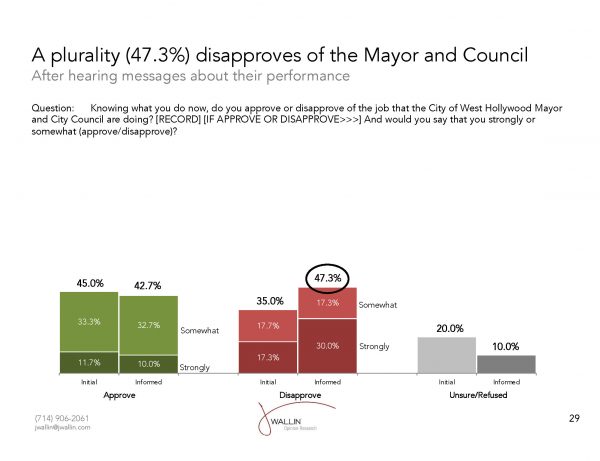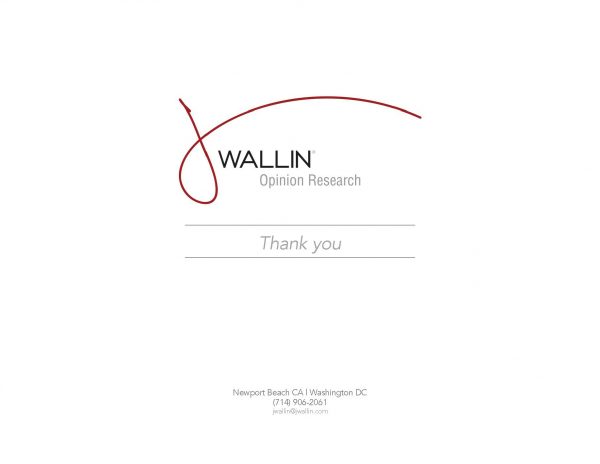 As we conclude our three part series that included the West Hollywood Voter Survey it is important to note this private survey was done for the Pandemic Recovery Coalition. Many members of the community were called at random and all the members of the City Council became aware of the poll. One city council member went to his Twitter account and pulled a page right out of Donald Trump's playbook to incite fear among the very groups he claims to protect. We did not see Mayor-elect Meister, or Council member D'Amico, or Council member Shyne respond to the poll by inciting fear among portions of the West Hollywood community. Only Council member Erickson caused this uproar. And that is how this story came to WEHOville.