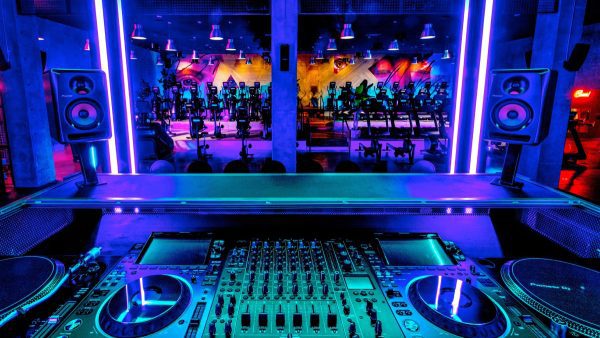 Berlin-based operator will invest approximately $7 million to build out the 24-hour location in West Hollywood.
John Reed Fitness, with 40 locations around the globe, is coming to West Hollywood taking over the 24-hour fitness location at 8612 Santa Monica Blvd.
Plans are already working their way through West Hollywood City Hall are on final approvals, with construction scheduled to commence in early 2022.
The plans call for the addition of a 1,000-square-foot juice bar located on Santa Monica Blvd. with outdoor seating as well as live DJs and special events. (UPDATE: per corporate office, there are no current plans for alcohol service and the plans for pool area to be expanded do not include an infinity pool as originally stated)
From the company website: The John Reed clubs turn your workout into an experience: innovative training opportunities, exceptional design elements from all over the world, live DJs and exclusive member events create a mix that will move and motivate you time and time again. John Reed is more. More than you expect.
Currently there are over 40 John Reed International Fitness Centers around the world, with clubs in Germany, Austria, France, Switzerland, Turkey, Italy, Hungary, Netherlands, Czech Republic and the United States.
There is currently one John Reed Fitness Center in Los Angeles located at 1200 S. Hill Street. The West Hollywood location is expected to be the corporate headquarters for the entire USA.
RSG Group is the largest fitness operator in the world. Recently RSG acquired the global rights to Gold's Gym, and also owns the McFIT,  the John Reed family  (John Reed Fitness Music Club, John Reed Women's Club, John & Jane's, The Reed), High5 along with Gold's Gym, the most well-known fitness brand in the USA, online workouts Cyberobics, the fitness planner app LOOX, the unique training experience Master of Enthusiasm, our own sports nutrition Qi², our in-house model agency McFit Models, Pearl Management, artist management agency Tigerpool that represents fashion label Marcell von Berlin and street artist Ron Miller, exclusive cake brand Steven Baker and The Mirai.
24-hour Fitness is currently on a month-to-month lease. The facility is expected to be closed for four to six months during the construction phase.