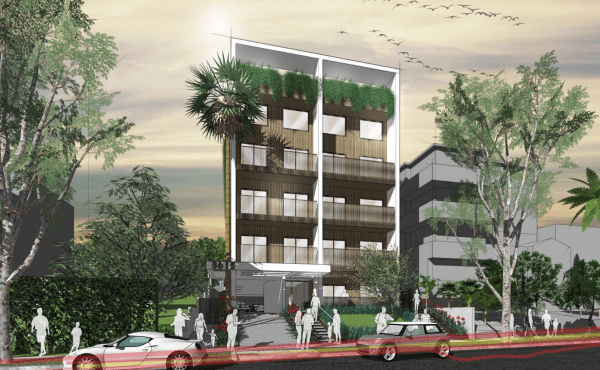 The developers of the new condos at 8615 West Knoll have switched up their original plans for something softer and greener.
The five-story building was initially designed in the brutalist tradition, a style characterized by exposed, unpainted concrete and simple, minimalist structures.
The updated plans, presented to the Design Review Subcommittee last week, feature a smooth stucco facade interlaced with vertical wooden siding.
The building will now have a rooftop terrace in addition to its private balconies, as well as lush landscaping in a rear yard. The edifice will contain six single-story residences, four two-story townhomes with one very-low income affordable housing unit.
Barth Partners and architect Marcello Pozzi are behind the project.