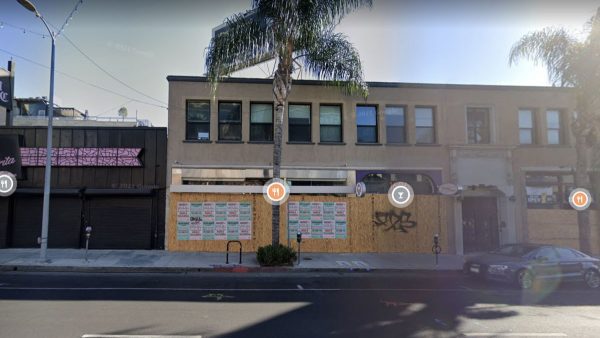 West Hollywood dining establishment kitchen24 announced the closing of its Hollywood location. The restaurant's statement on the development is below:
It is with heavy hearts that we make this announcement, after reopening for 3 months, our Hollywood kitchen24 location, on Cahuenga Blvd, will be closing it's doors for good on Sunday September 12th. It has been our pleasure serving you for almost 14 years. We hope to see some of you this coming week. While kitchen24 Hollywood is going away, we aren't. You can expect something in the new year from our hardworking, innovative already hitting the drawing board team. #notgoodbyebutseeyoulater Thank You Hollywood, You Made us a Neighborhood Spot, We Cannot Thank You Enough for ALL THE LOVE, ALL THESE YEARS. Deliciously yours,
A previous statement hinted at the closure:
our hollywood & west hollywood locations are open for indoor and patio dining for breakfast, brunch, lunch, dinner and catering. our hours have temporarily changed, please see below for individual locations.
kitchen24's identity has always been about fulfilling the needs of its neighborhood and its community.
in 2020, kitchen24 and our entire industry was served up a healthy plate of covid-19. what resulted was a catastrophic impact that devastated our community, our economy, our operations and our staff.
a little over a year later here we are. it's a whole new world out there and kitchen24 is approaching it just like everyone else. with caution. just like you, we look forward to a greater sense of normalcy and a return to the joys of the past. we are happy to announce both locations will be open and operating once again.
like many other restaurants trying to re-emerge at this time there are a multitude of challenges to overcome in our efforts to return to the past while managing expectations for the future and learning in to find out the new needs of our communities. all this external change reminds us daily that kitchen24 may not be able to be returned to the precise way that things were before. what are those needs today in this post pandemic world? we don't exactly know yet.
please be patient while we find our way. our menu may be a little shorter. it may be sometime before we can warrant keeping our doors open 24 hours a day. we may not even make it seven days a week from the outset. what we do know is we're committed to help restore a sense of normalcy and stability to our communities. we know the labor market is tight, our operating costs and reestablishing food supply chains have already proven to be daunting. we do know things will be different. and we know we will be giving our best effort to navigate those challenges to the best possible benefit of our neighborhood and our staff. we intend to persevere!!!