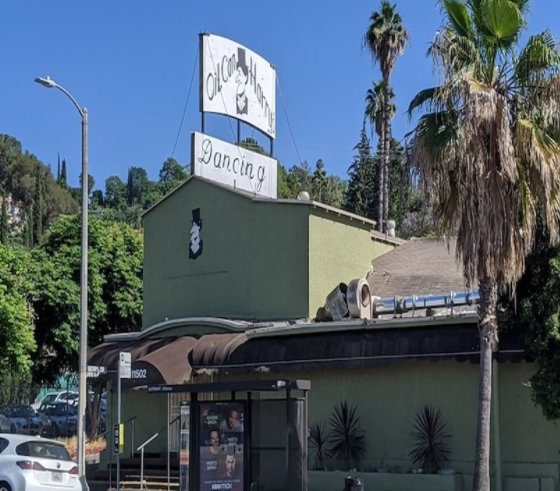 EDITOR'S NOTE: This article has been updated to correct factual inaccuracies.
2021 opened with the sad news that the 52-year-old Oil Can Harry's would not be re-opening at its longtime Ventura Boulevard location once the coronavirus pandemic ends. It became the seventh LGBTQ establishment in the Los Angeles area to close for good since the pandemic began, including three in West Hollywood.
Several other LGBTQ bars are struggling to stay alive, having started GoFundMe pages hoping patrons will donate to keep them going until they are allowed to reopen.
However, Oil Can Harry's closing doesn't mean that the LGBTQ country-western bar is gone for good.
Longtime employee Tommy Young tells WEHOville some people have expressed interest in opening Oil Can Harry's in another location. It's far from a done deal, but people are trying to make it happen.
"There may be a light at the end of the tunnel," said Young. "I don't think this is the end. I don't think Oil Can Harry's will ever die."
No, Oil Can Harry's hasn't started a GoFundMe, at least not yet, but Young reports the interest is real and people are working to make it happen.
Young is quick to report that Oil Can Harry's owner, John Fagan, tried his best to keep the business alive and fully intended to reopen it when the pandemic was over.
"John did fight to keep the place open," said Young, who has worked at the club since the late 1980s. "We may have been closed since March [because of the pandemic], but he was working desperately trying to keep the club."
Fagan posted on Facebook in November that the only reason the Studio City bar was closed was because of COVID-19. Even though the staff of 25 employees was furloughed after the pandemic forced the club to close in March, the vast majority intended to come back when the club reopened, Young said.
That November Facebook post announced that property owner Monte Overstreet had put the site up for sale, but Fagan said he hoped to work out a lease with whoever purchased the property.
Those new owners are Bill and Maggie Lynch, who paid $4.5 million for the property in December 2020 according to records. They bought the property to open a jazz club there.
The Lynches had owned a club in Woodland Hills called the Write-Off Room, which opened in 2018. The Write-Off Room offered live music, primarily jazz and blues, and had a loyal following. However, the club went out of business because of the pandemic and the Lynches were looking for a new venue.
Sadness and Nostalgia
News of Oil Can Harry's closing brought waves of sadness and nostalgia for the many people who line danced there over the years as well as those who boogied down at the Saturday night disco night or salsa danced on Thursdays.
Young is one of those who is deeply saddened. In his 30+ years there, Young had done every job from barback to bartender plus event coordinator.
"Oil Can was my heart. It was my home. I loved working there, loved all the people," said the 60-year-old Young, who immigrated to America from Britain in the late 1980s. "Oil Can Harry's managed to be known throughout the region, but still had the feel of a friendly, neighborhood bar. Once you walked in the door, you were welcomed."
Young said the staff is equally devastated.
"They were all anxious to come back to work once the state allowed us to reopen," said Young. "They'd been there so long. They were dedicated to keeping the place going and are devasted it's closed for good.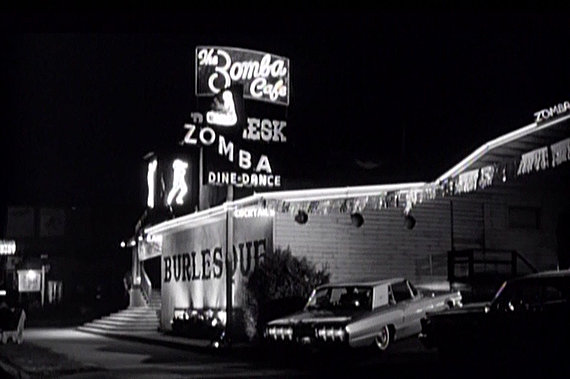 Oil Can Harry's first opened in 1968, taking over a space that had been a burlesque club known as the Zomba Cafe.
In the early days, before the gay liberation movement got laws changed, it was illegal for two men or two women to dance together. Police would often raid gay establishments, so the bar had a peep hole to check patrons before opening the door. If the person working the door saw police were there, he would set off a siren and the couples would quickly switch partners to the opposite sex before the police could arrest them.
Bert Charot is the man who opened the club. People used to call him a mini Sonny Bono because he looked a lot like the singer who was once married to Cher.
Charot was efficient and good at business, so good he eventually opened additional Oil Can Harry's locations in San Francisco and near Palm Springs in Cathedral City.
The club's name came about because Charot had friends put suggestions for names on pieces of paper. He dropped all the suggestions into a paper bag and Oil Can Harry's was the name he pulled out, Young reported.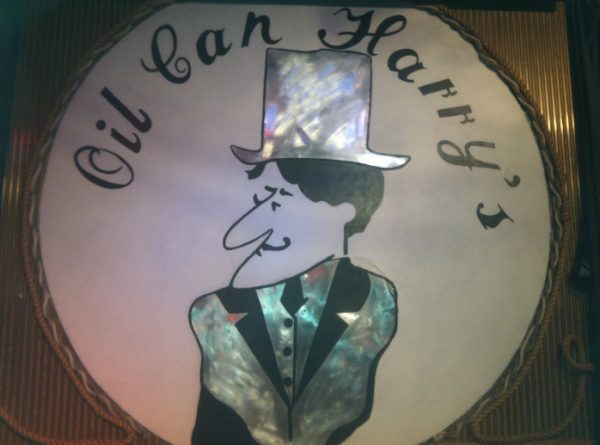 Charot's best friend was Bob Tomasino, who worked the door. When Charot got sick with cancer in the early 1990s, he brought Tomasino in as his assistant manager.
Tomasino had a jovial personality and a philosophy that everyone was welcome, a sharp contrast from some of the gay clubs on the other side of the Hollywood Hills that often had discriminatory policies against blacks and Latinos.
Over the years, Oil Can Harry's hosted many fundraisers for AIDS organizations and other LGBT causes. In the early days of the AIDS epidemic, virtually every night of the week, the club was hosting a fundraiser for an AIDS-related cause.
"Bob Tomasino was one of the most kind and generous men I've ever met," said Young. "He was dedicated to the cause. If you needed something, he would find a way to get it."
If Charot and Tomasino weren't able to accommodate hosting an event at the club, they would donate out of their own pockets, although they generally didn't want any publicity for it. They preferred to be "silent angels."
In 2007, LA Pride honored Tomasino by presenting him with the Sheldon Anderson Award to him.
In presenting the award LA Pride said, "His personal dedication can be seen through involvement with the Greater Los Angeles Chapter of the Golden State Gay Rodeo Association and Contestants, The Los Angeles Leather Coalition, Homestead Hospice House, and Tuesdays Child. … Year after year his support for the largest gathering of the LGBT community in Southern California is gratefully appreciated with a beautifully decorated Country Dance Pavilion at the Los Angeles Pride festival."
In addition to the dance floor downstairs, the club also featured an upper bar originally called the Upstairs Lounge, but more recently called The Loft. There, they played showtunes during Happy Hour. On weekends, they hosted karaoke in The Loft.
After Charot died in 2007, his heirs offered to let Tomasino have a five-year lease with the option to buy the property. Charot's heirs sold the site to property investor Monte Overstreet, who purchased it in December 2007 for $4.2 million.
Overstreet and Tomasino got on well and they signed a 10-year lease. Young reported Overstreet came in the club as a patron occasionally, generally on Saturday nights.
Tragedy struck in November 2013 when Tomasino was killed in a car wreck. Responsibility for the club fell upon his life partner/husband of 35 years, John Fagan, who had previously owned and operated a hair salon in Tarzana. They two had gotten married in 2008 as soon as it became legal. 
Fagan was determined to keep Tomasino's legacy going.
"John studied and learned and worked his tail off to make sure the bar would stay open," said Young. "This was Bob's legacy and John did everything he could to keep it alive."
Unfortunately, this was about the time that hookup apps like Grindr were taking off and people were going to bars less, so they were not making as much money as before.
However in February 2019, songwriter/record producer Mark Ronson hosted a celebrity-filled post-Grammy party at the club that featured Lady Gaga performing.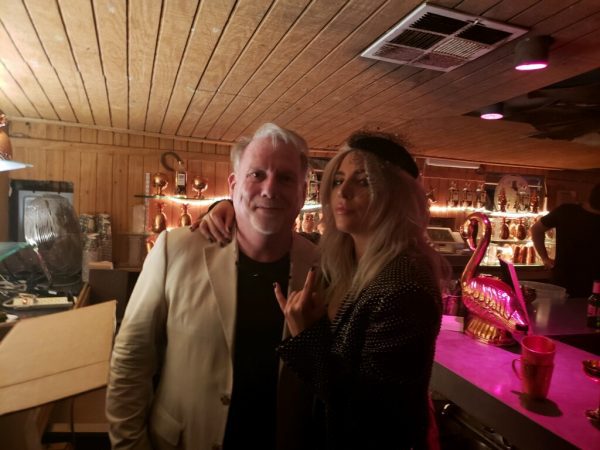 "It was an incredible night," said Young. "It was one of the highlights in all of my years in the club."
The publicity surrounding that party brough many patrons back to the club. "Everyone just pounced on us," said Young. "It was absolutely amazing."
The club, which after 52 years had become a institution, had a logo which said, "There's magic in that can." Young hopes the magic can be ignited in a new location and that everything comes together to make that happen.
"Oil Can Harry's really was a magical place. It was a friendly community where everyone felt welcomed," said Young. "I really believe it can live on."