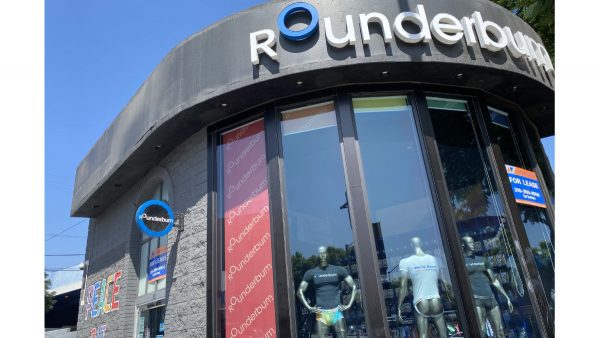 Rounderbum, the underwear that 'pads your butt' will be closing it's West Hollywood location. A for-lease sign appeared on the premises.
The location at the corner of Santa Monica Blvd at San Vicente overlooks the rainbow crosswalks. It is approximately 900 square feet. The asking price is $11,000 per month and comes with one parking space.
Rounderbum was founded by Jonathan Diersing, and was featured on Season 9 Episode 18 of Shark Tank. Diersing made a deal with Kevin O'Leary for $150k for a 5% stake + a $2 royalty until $300k was paid.
The brand became famous after it's appearance on the hit tv show. After Kevin O'leary, aka Mr. Wonderful made the deal he exclaimed, "Whose ready for the butt of their dreams?" Diersing sold his interest last month to the factory in Mexico that produces the garments.