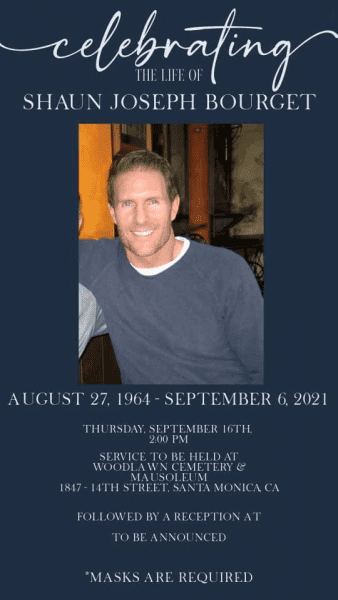 West Hollywood, California – Shaun Joseph Bourget, 57, passed away on Monday, September 6th after a long battle with cancer. Shaun lived in and around West Hollywood his entire adult life.
Shaun grew up in Tancas Canyon and went to Santa Monica High School. He had a Master's in Business Administration from the University of Phoenix and earned his Masters in Psychology at Antioch University in Los Angeles.
Shaun loved sports and was an avid tennis player and baseball player. He organized baseball teams in West Hollywood Park and competed for many years in Division A and B sports leading his teams to the Gay World Series in on multiple occasions.
Shaun was a member of the Bourget Bros. family who owns the building materials and flagstone company located in Santa Monica. Donations may be made in Shaun's honor to the American Cancer Society.
The West Hollywood City Council will adjourn in Shaun's memory at the September 20th, 2021, City Council Meeting.