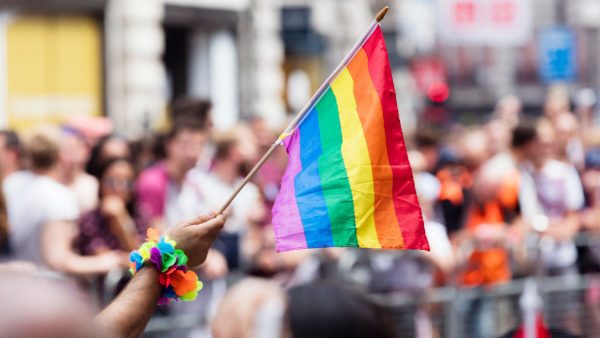 A year after the Christopher West Street organization told West Hollywood it was taking its L.A. Pride events elsewhere, possibilities for 2022's celebration are beginning to take shape.
The city's Pride Subcommittee will review a number of proposals for next year's festivities at their meeting this evening, some featuring a monthlong series of events celebrating the LGBTQ+ community, others which focus on a single date.
West Hollywood has celebrated Pride each June since the city was founded in 1984. A typical Pride month in the past included a ticketed festival at West Hollywood Park with musical performances and other entertainment, a parade on Sunday morning, and a community festival and market along Santa Monica Boulevard. Many of the events were produced by the Christopher Street West nonprofit, with significant assistance by the city of WeHo, which lent the organization its facilities and provided public safety resources, as well as its sponsorships.
For the first time its history, West Hollywood faces the challenge of producing its own lineup of events.
The city received six responses to its request for proposals. Applicants were given the option to include multiple event formats in their submission packets, including the following event options:
A large-scale free event(s), open to the public
A large-scale ticketed event(s)
Any other combination of creative event options, including smaller format events
Highlights from some of the proposals include:
A pop-up wedding chapel
Youth Pride in the Park event
Pride March
Pride Ball
An endurance run
Finish Line Festival
The request for proposals instructed applicants not to submit ideas for a Pride parade — but it also asked them whether they would intend to organize such a parade in West Hollywood, separate from a contract for production services with the city.
Finalists will be presented by city staff to Council on Oct. 18.