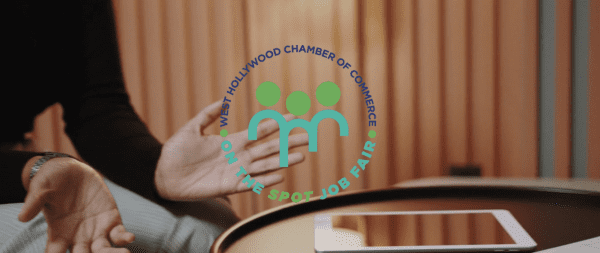 Need a job? There was no better place to find one than the Job Fair hosted by the West Hollywood Chamber of Commerce this week. Local West Hollywood businesses showed up to offer positions of all types.
Genevieve Morrill, President and CEO of the Chamber could be seen at the entrance enjoying the job fair and welcoming all the guests.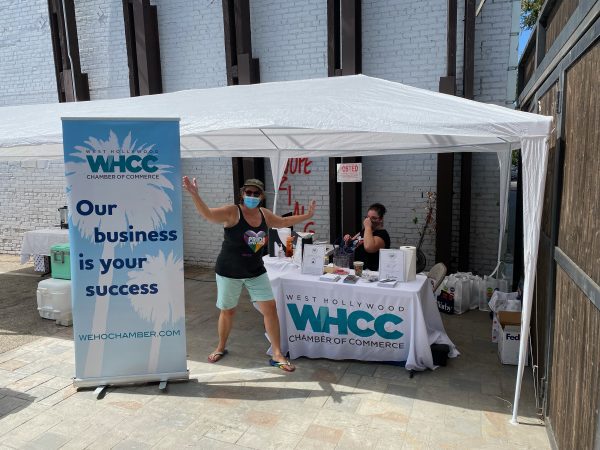 Local companies and their representatives filled the space at 7626 Santa Monica Blvd. soon to be converted into a cannabis consumption lounge. On hand of G.O.A.T. were owners screening applicants. All 'job seekers' were able to get a raffle ticket for each booth they attended and prizes were announced throughout the day.
Exhibitors and positions included:
1 Hotel West Hollywood
Dishwashers, Cooks, Front Desk, Housekeepers, Managers, Busser, Engineer, Host, Concierge
Cecconi's West Hollywood
Servers/Bartenders, Dishwashers, Cooks, Managers, Culinary Management, and F & B Managers

​
Fiesta Cantina/Cabo Cantina
Servers/Bartenders, Dishwashers, Cooks, Managers, Host, and Security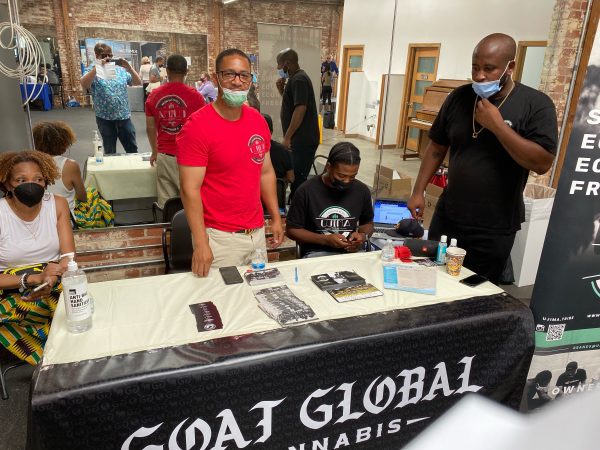 GOAT Global

​The h.wood Group
Servers/Bartenders, Dishwashers, Cooks, Administration, Managers, and Office Administration
Innovative Dining Group
Hiring all positions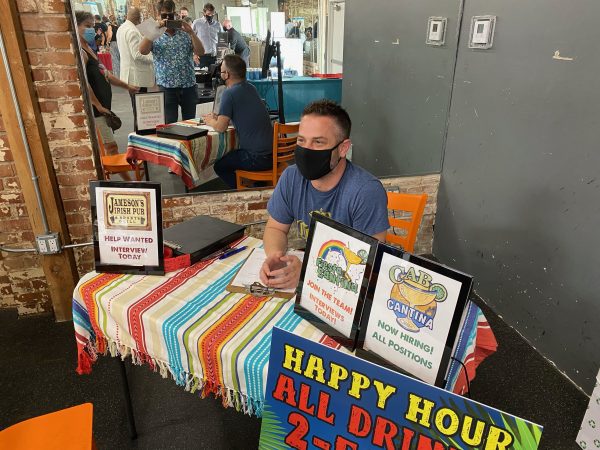 JVS SoCal / WeHoWorks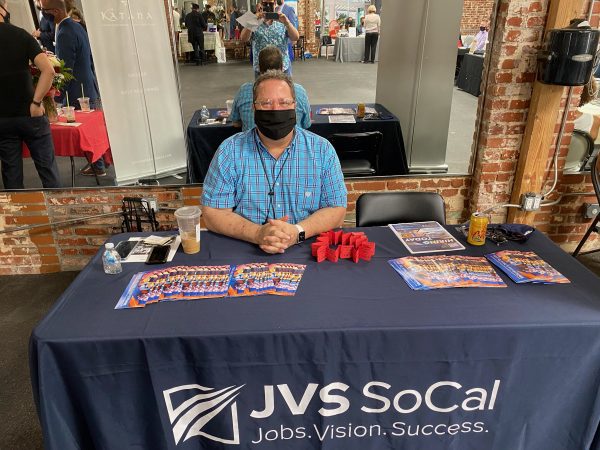 Kimpton La Peer Hotel
Servers/Bartenders, Cooks, Front Desk, Housekeepers, Valet Attendant, and Busser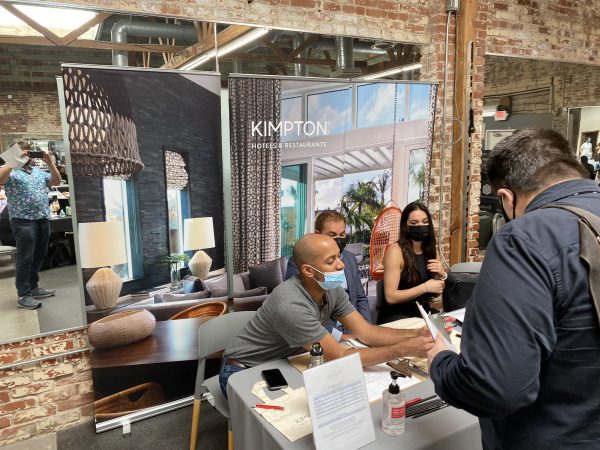 The London West Hollywood at Beverly Hills
Servers/Bartenders, Cooks, Front Desk, Housekeepers, and Managers
Mondrian Los Angeles
Servers/Bartenders, Front Desk, Administration, and Security
​
OLS Hotels & Resorts/ Springboard Hospitality
Cooks, Front Desk, Housekeepers, and Maintenance Engineer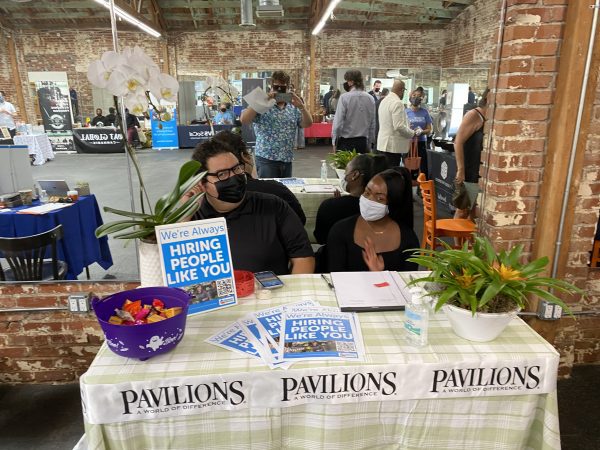 Pavilions Grocery Store
Deli Clerks, Cake Decorator, and Stockers
Rosaline Restaurant
Servers/Bartenders, Administration, Managers, Executive Management, Bussers and Runners
Sunset Marquis Hotel
Servers/Bartenders, Dishwashers, Cooks and Pantry, Executive Assistant to GM, Night Auditor, Sous Chef, Receiving Clerks, Painter, Building Maintenance lll – Engineering Department
Treston Security Services
Security Officers
​
Urban Design Opportunity Center
Veterans Stand Together
Vocational Training/Placement
Warby Parker
Sales Associates & Certified Opticians