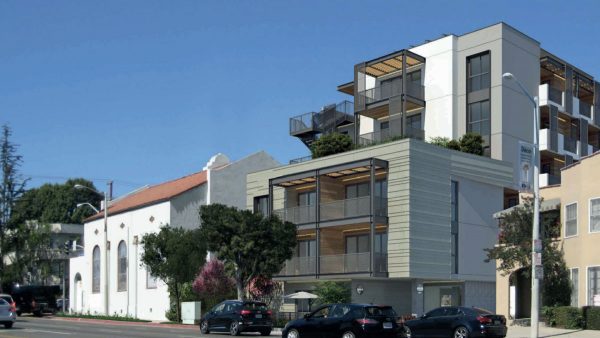 The upcoming residential building on the southeast corner of Fountain and Fairfax may be getting even bigger.
The West Hollywood Historic Preservation Commission will decide tonight whether to recommend the approval of an additional floor to the proposed five-story structure, which will stand next to the Crescent Heights Methodist Episcopal Church, an official "local cultural resource" since 1993.\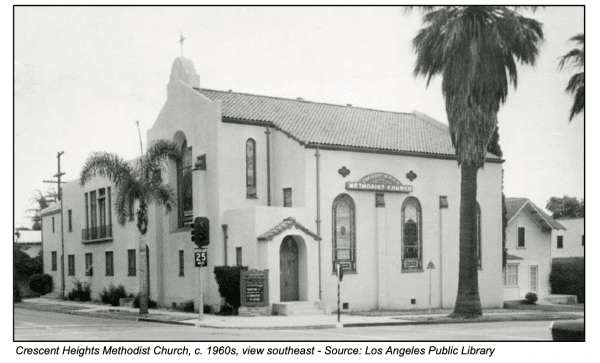 The complex will replace the church's two-story parsonage building, which did not receive the historic designation.
The change in plans comes via recent modifications to state law that grant a 50 percent density bonus to projects that provide five affordable housing units on site, a provision already required by West Hollywood's inclusionary housing ordinance.
The new residential building will be approximately 23,139 square feet and contain 29 multi-family units, with one level of subterranean parking.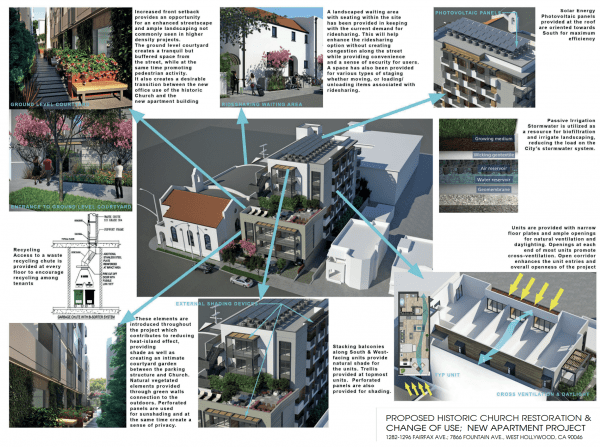 The Crescent Heights Methodist Church is a Spanish Colonial Revival style building designed by church designer Harry L. Pierce and constructed in 1924. The church building served as the longtime home of a local Methodist congregation and was a venerable neighborhood institution. The congregation was dissolved in 2011 and vacated the building. In 2018, the building was leased to a Jewish congregation for temporary use as a synagogue.
The 13,456-square foot former church building will be rehabilitated and used as new creative office space. All existing interior features and finishes will be demolished to allow for an open-plan environment. As it would no longer be used as a church, the building's religious stained-glass windows will be retained but obscured by frosted glass panels. No other visible changes to the historic building's distinctive exterior are currently planned.