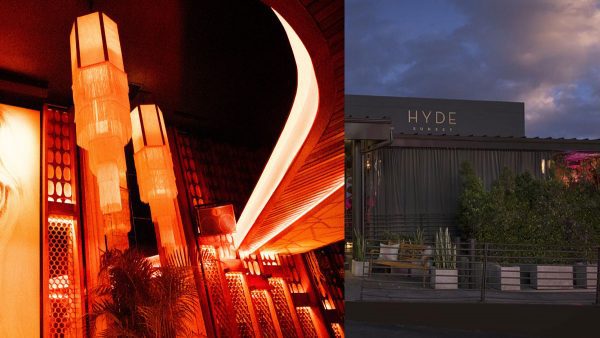 A mysterious new bar appears to have opened on Sunset Blvd.
Offsunset, occupying the space of the original Hyde restaurant, seems secretive by design. According to flaunt.com, the establishment is meant for "friends and family only." There is no signage and photography is prohibited inside.
The bar did, however, throw a celebrity-filled grand opening last week.
Check out Offsunset's webpage and Facebook page for now.