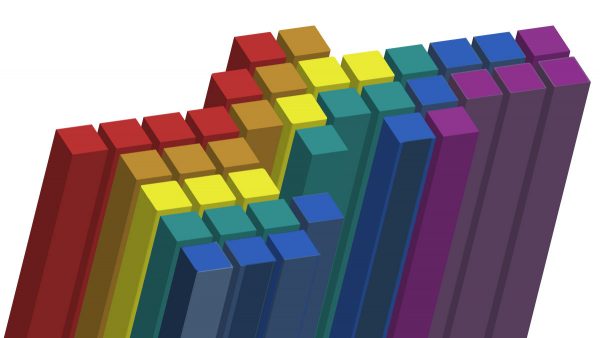 On Monday, Oct. 5, Item 4A on the agenda will be brought before City Council. Written by Councilmember John D'Amico, the item proposes to establish an LGBTQIA+ Commission.
LGBTQIA+ COMMISSION [J. D'AMICO, J. LEONARD]:
The City Council will consider directing city staff and the Lesbian and Gay Advisory Board (LGAB) and Transgender Advisory Board (TAB) to explore the creation of a new Commission representing the LGBTQIA+ community. Staff will conduct research and provide various options and considerations to LGAB and TAB for feedback and return to the Council with recommendations within 120 days.
A full copy of the staff report can be found here: https://weho.granicus.com/MetaViewer.php?view_id=&event_id=1299&meta_id=213490
What does LGBTQIA+ mean?
"New terms can be added under the "umbrella" of the plus sign (+) at the end of the acronym. In most circles, LGBTQIA+ means lesbian, gay, bisexual, trans, queer, intersex, and asexual. However, the plus allows the term to cover all different subsects like allies, pansexual, androgynous, and polyamorous.
So that brings us to the Commission's and Boards. Let's review them:
Commissions
Arts and Cultural Commission
Business License Commission
Historic Preservation Commission
Human Services Commission
Planning Commission
Public Facilities Commission
Rent Stabilization Commission
Transportation Commission
The city also sponsors many boards for input. They include:
Advisory Boards
Disability Advisory Board
Lesbian and Gay Advisory Board
Russian Advisory Board
Senior Advisory Board
Transgender Advisory Board
Women's Advisory Board
In addition there are working groups and task forces which include past and present, including:
Working Groups & Task Forces
1343 Laurel Ave. Visioning Vision Concepts
Bicycle Task Force
Ethics Reform Task Force
Social Justice Task Force
Each of these commissions, boards and task forces costs the city millions of dollars per year in staff time (there are 2 to 3 staff members for each board and commission). Many of these commissions are filled with political appointees and favoritism.
For instance, on the Rent Stabilization Commission is a former campaign manager of Councilmember Horvath and he also serves as a lobbyist on behalf of 8850 Sunset. One Historic Preservation Commissioner often has projects in front of the City Council. Likewise many commissioners have vested interests personally in projects while they are serving the public as political appointees.
Everybody in town knows that in many cases you need to curry favor or swear your loyalty to get a seat on a commission. Or you become one of the popular at-large appointees if you can thread three votes on the council.
Does the City Council even listen to what the commissioners or board members have to say?
When the discussions for 'parklets' was brought forward the City Council decided to move forward without any input from the Public Facilities Commission. Councilmember D'Amico said at the time 'that's where things go to die'. And the four pilot-parklets went forward without public input. Later the parklet at Book Soup experienced a car accident and had to be disbanded.
The Disability Board has discussions on 'scooters' and their hazards to those with mobility issues. The previous Scooter program failed and was canned two years ago but brought back without public input. Out on Robertson brought everybody together for sixteen weeks and half a million dollars, but the Transportation Commission had little input into either of the above matters.
A trip to a Public Safety meeting to discuss pedestrian safety would be met with the answer "not in our purvue, needs to go to the Transportation Commission. " If you wanted to discuss activities in the parks and went to the Public Facilities commission, you would learn that the Public Facilities Commission oversees the buildings but not the activities inside the buildings or parks. Perhaps we can use a 'Recreation Commission".
What about a Homeless Commission ? Small Business Commission? Or a City Council Oversight Commission? Perhaps is we had a City Council Oversight Commission lots of bad ideas would receive proper public input. What do you think? With all these new Commissions soon we will need a 'Commission for Commissions'.