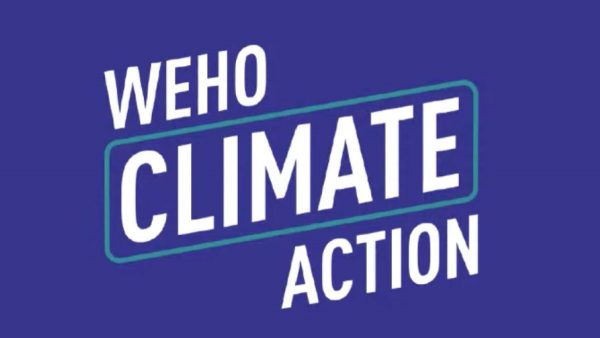 City Council on Monday received a first look at the new WeHo Climate Action — a revised roadmap to improving the city's environmental policies and programs.
It's the next phase in an effort that began in 2011 when the city launched its first Climate Action Plan.
WeHo has already achieved many of the goals it set a decade ago.
Community-wide emissions have already been reduced by 31 percent, exceeding the benchmark of 20 to 25 percent outlined in the 2011 plan.
The updated plan aims not only to reduce greenhouse gases, but to "center equity and quality of life outcomes" for the community, prioritizing engagement with those who will be most severely affected — namely, older adults, low-wealth households, disabled people and the homeless.
"All residents," the staff report reads, "no matter their background or experience, deserve to enjoy clean air and water, vibrant green spaces, robust carbon-free transit options, and representation in City processes."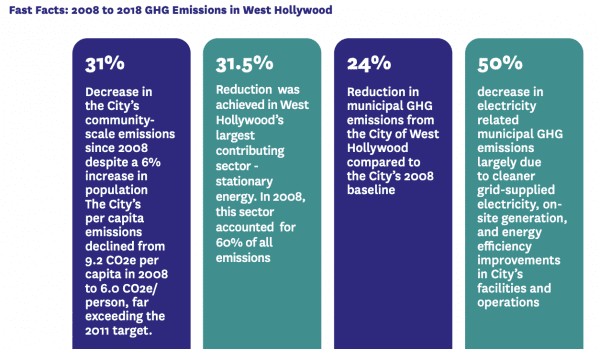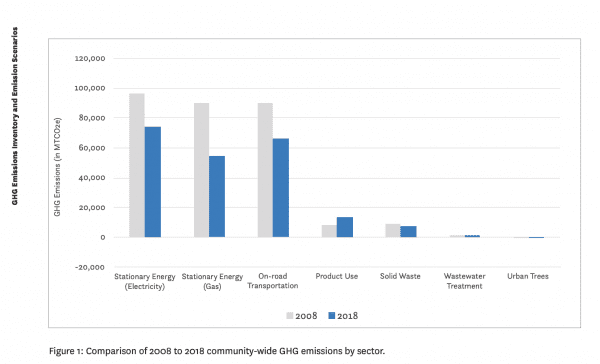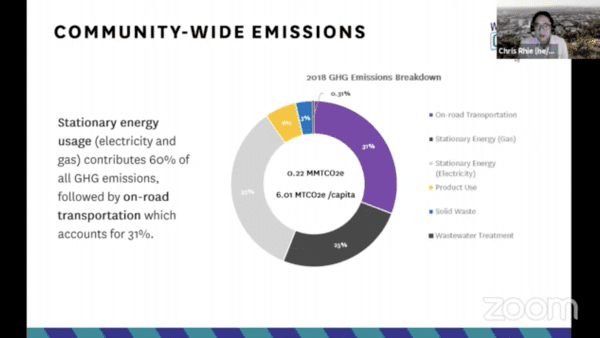 The plan details a comprehensive list of objectives the city aims to accomplish in the near and long term. Among them:
Improving building resistance to heat and other environmental factors which increase strain on the electric grid 
Requiring existing buildings and new construction to become fully electric and incorporate EV charging
Promoting electric vehicles by making access to charging more widely available
Increasing pedestrian activity, including transforming side streets, alleys, and excess road space into public spaces such as paseos or play streets
Replacing municipal and public transportation fleets with plug-in electric vehicles 
Reaching zero waste at major public events (i.e. LA Pride and Halloween)
Implementing a curbside organic waste recycling program
Increasing the "urban tree canopy"
The plan's authors made great effort to involve and receive guidance from the indigenous American community, particularly leading voices of the Gabrileño Tongva and Gabrileño Kizh peoples.
Among the objectives is a goal to "work with the Tongva to transition park landscapes to native and edible landscapes that can be places of gathering, ceremony, and sustenance."
The plan also sets an ambitious goal for the city to reach carbon neutrality by 2045.
WeHo would need to reduce its emissions by 3 percent per year to get there.
After staff's presentation, Mayor Pro Tem Sepi Shyne said she didn't think the plan went far enough. 
"I personally feel like 2045 is too late," she said. "We are in an urgent climate crisis. I would like us to get there by 2030." 
Councilmember John Erickson, who campaigned on climate change, posed the question to city staff: "How could we get there by 2030?"
Robyn Eason, manager of Long Range Planning & Sustainability, said the early achievement of goals from the original plan was encouraging.
"I think we can do a lot in 9 years," Eason said. "It may not be carbon neutrality, but it would likely be very aggressive by then."
But Chris Rhie, an urban planner and sustainability strategist, urged caution.
"We need to think carefully about the equity ramifications of accelerating actions," Rhie said. We can't just mandate widespread retrofits and ask people to pay for it themselves."
Councilmember John D'Amico believes otherwise.
"I think we can," said D'Amico. "We mandated seismic upgrades to buildings, and property owners are paying for it. I would argue net-zero retrofits are just the cost of doing business in 2021."
"We just need the political will," said Mayor Lauren Meister.