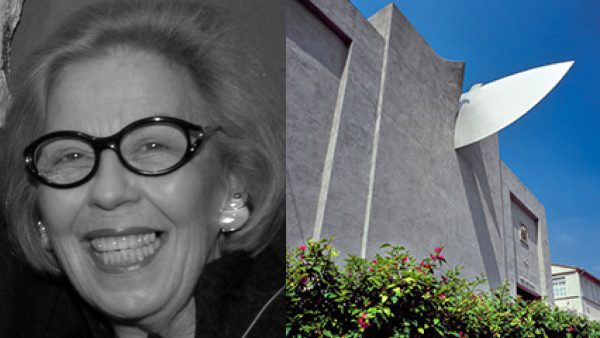 Iconic art dealer and West Hollywood gallery owner Margo Leavin has died, according to business partner Wendy Brandow.
Her gallery on Robertson Blvd. hosted shows by Andy Warhol, Jasper Johns and other notable artists. Since the 1970s, Leavin was known as a staunch advocate of the nascent Los Angeles art scene; she continued her work until her retirment in 2013.
The Los Angeles Times reports:
In 2015, the gallery's archive was acquired by the Getty Research Institute. Four years later, UCLA unveiled the new Margo Leavin Graduate Art Studios in Culver City, a state-of-the-art facility for the nation's No. 2-ranked art school made possible by a $20-million gift from the art dealer. Leavin's donation is the largest ever made by an alumna to the arts within the UC system.
No cause of death was reported, though her health had been failing for some time.