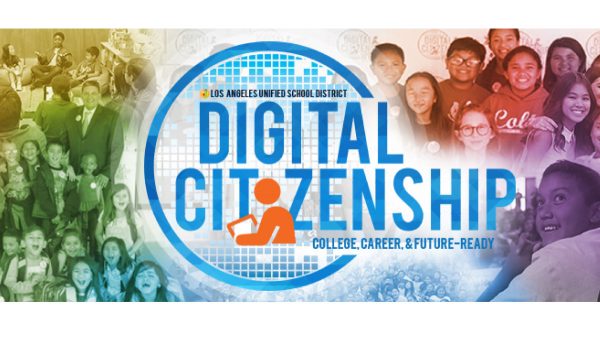 The world is engaged in seeking balance with our devices and curating appropriate digital relationships, footprints, and global citizenship right now and West Hollywood Elementary is going to deliver! West Hollywood Elementary will participate in Digital Citizenship Week from October 18, 2021-October 22, 2021 and they enthusiastically invite our entire community to join in and cheer them on.
While the topic of Digital Citizenship is enormous, West Hollywood Elementary students participate in #DigCitCommit each year. Dig Cit Commit includes 5 areas of competency; Being inclusive, being informed, being engaged, being balanced, and being alert.
For Digital Citizenship Week 2021 West Hollywood Elementary will focus on helping our students think about restoring balance with technology in their lives. We will celebrate with experiences like a mobile petting zoo, Cool Critter show, learning dances with coding and human iterations, exploring loops and patterns (Ostinato), experiencing mindfulness lessons, and engaging in rich digital citizenship lessons in the classroom. While the excitement of technology entices us to engage with it, we must make sure to balance our lives with nature, music, art, and connect all things in a balanced and healthy way.
Purpose of DigCit Week
To bring awareness to all stakeholders within the school community that we are all digital citizens and we can, from a young age, begin cultivating a positive and proactive digital footprint. We focus on what students should DO online versus the DONT'S. We use the language from our partners at DigCit Commit (The DigCit Competencies) when talking to students about their digital footprint.