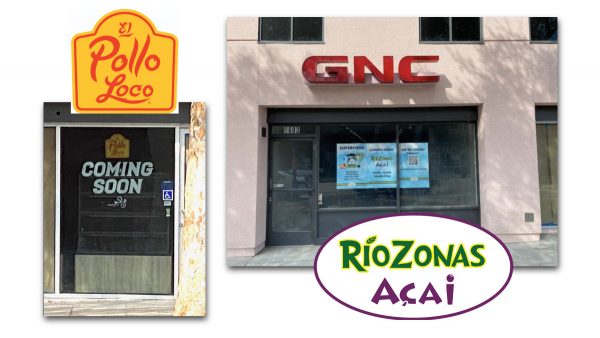 Two new restaurants — El Pollo Loco and RíoZonas Açaí — are moving side by side into two vacant storefronts on Santa Monica Blvd. across from the former 24-Hour Fitness in WeHo. Their imminent arrival will mark the end of long stretches of vacancy for these prominent properties.
EL POLLO LOCO
The popular fast-food establishment El Pollo Loco known for its "citrus-marinated and fire-grilled" chicken has put a "Coming Soon" sign in the window of 8601 Santa Monica Blvd.
El Pollo Loco has nearly 500 locations primarily in the Southwest, with its headquarters in Los Angeles.
Split off from its Mexican parent company in 1980, El Pollo Loco U.S. has in recent years grown into a competitor of national fast-food chicken outlets such as KFC and Chick-Fil-A.
RÍOZONAS AÇAÍ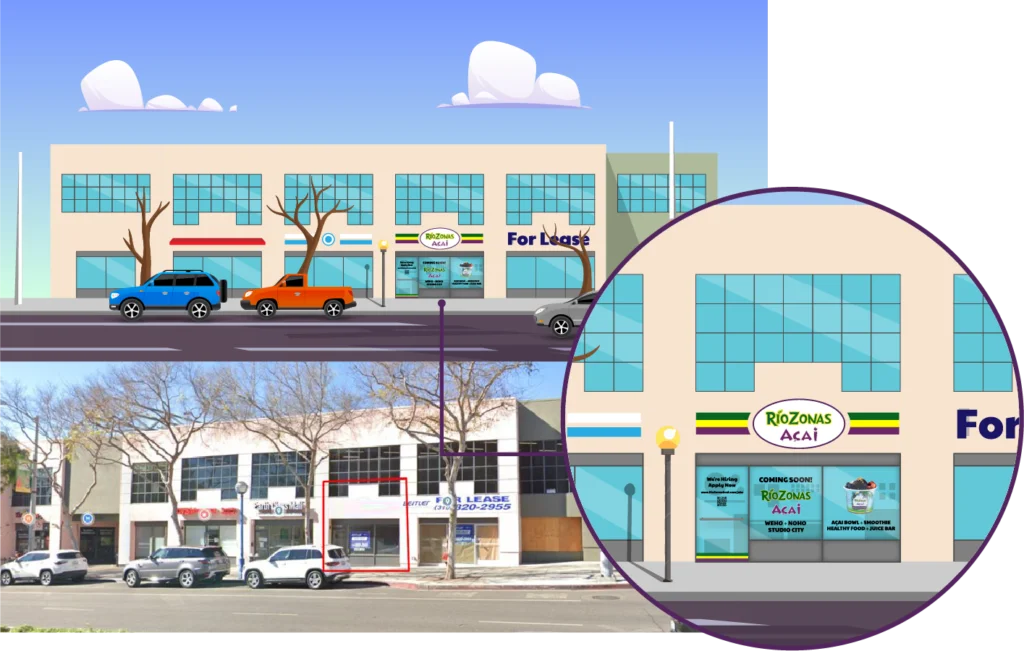 The Studio City-based chain RíoZonas Açaí, which serves Brazilian-style health snacks and smoothies, will open its fourth location next door at 8603 Santa Monica Blvd.
RíoZonas Açaí, a "certified LGBT-owned small business," was founded in 2015.
"We are extremely proud to be upfront and a part of the West Hollywood LGBT community!" a notice on the company's website reads.