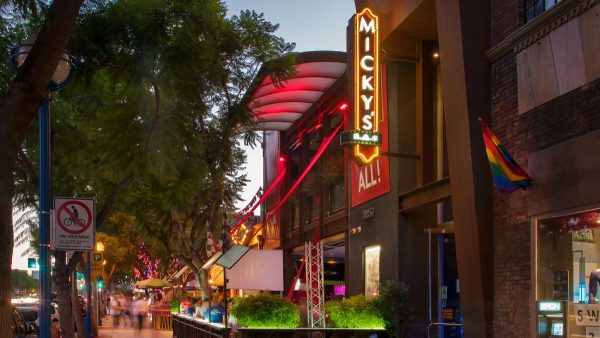 By Chamber Staff
West Hollywood, like every other city, has its own ecosystem and like every other ecosystem, its very health is a delicate dance between the various components. Our strength as a city is determined by all parts of the ecosystem being in balance, working together – mutually and commensally symbiotic, cooperative, and our success as a city honors our interconnectedness and interdependence. What does this mean and why is it even important? In the simplest of understandings, every aspect of our city's great ecosystem is necessary for the good of all – to remove or hinder even one part of the ecosystem threatens the health of the ecosystem and all the organisms it supports. 
Like it or not, business is a significant part of that ecosystem, as are its residents and municipal government leaders. That is reality. A city's budget is dependent on taxes and fees collected by businesses and residents. Although business has long been demonized, business owners have been called greedy, and associated with bottom feeders, this is far from the truth. What is true is that a city will not survive without the income they receive from businesses and for businesses to survive, they need employees, customers, and city leadership that set fair, reasonable ordinances that work for every part of the ecosystem. Our unique boutique, independent small businesses, through their fees, taxes, products and services they provide, and their most important resource – the workers they employ – is greatly responsible for the health of West Hollywood.
Small, boutique businesses breathe life and charm in our little town, they give our city personality, which is one of the things that makes a visitor fall in love with West Hollywood and want to come back. But more and more these small businesses are being pushed out of the area because they can't afford to stay. Can you imagine what West Hollywood will look like when they are all gone?
West Hollywood business owners want their employees to be paid well, to have a living wage. They want their employees to be safe and enjoy working for them. Good business owners know fully, the valuable assets that are their employees and how the costs of massive turnover can be devastating to their bottom line. It's also true these very same business owners care deeply for the environment and want to do their part to combat climate change. Another truth is that making adjustments that impact your budget takes time – time our businesses are not being given.
The pace and nearsightedness of these new ordinances are dangerous for West Hollywood's ecosystem. Raises prices the only affluent can afford. Rents and payroll only corporations can pay. And the sad part is that the very people our leaders claim to be doing this for will suffer. It looks good on the surface, sure. It is admirable, of course. But the long-term impacts will be bad for workers and will be bad for residents. If our leadership took the time to properly analyze the situation, rather than rushing this through, they would come to the same conclusion. It really comes down to simple math.