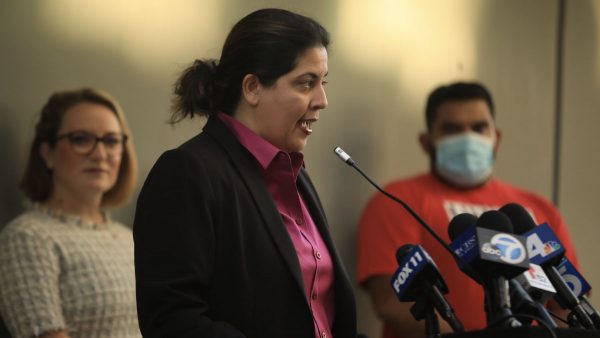 For the progressive wing of West Hollywood's City Council, it started out as a victory lap.
Mayor Pro Tem Sepi Shyne and Councilmembers Lindsey Horvath and John Erickson made no secret they were proud to have put WeHo on track to have the highest minimum wage in the United States — $17.64 per hour for all workers in all sectors by 2023.
There were plenty of reasons for them to celebrate Thursday evening as they proclaimed their win to the media during a scheduled press conference.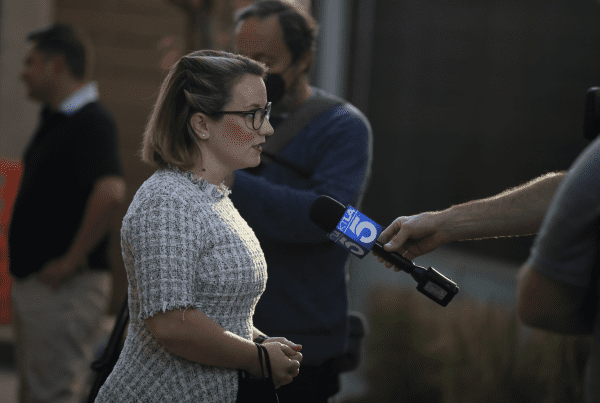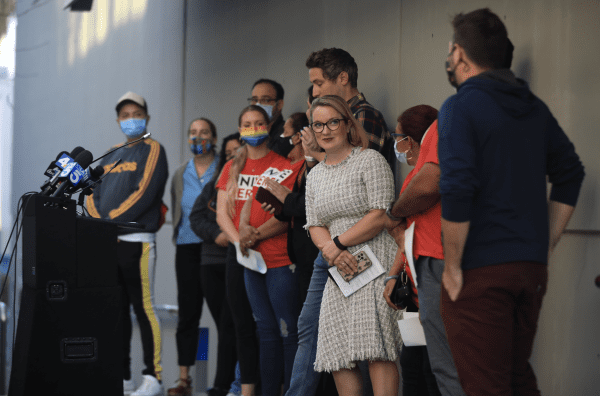 Shyne and Erickson both made raising the rate a central part of their successful campaigns for office last fall, and together with Horvath, the newest members of Council advocated fiercely and relentlessly for the ordinance in spite of major pushback from the Chamber of Commerce and business owners across the city.
WeHo restaurateurs and entrepreneurs, from David Anawalt (owner of Anawalt Lumber) to Lisa Van Der Pump (owner of Pump), dialed in droves to Wednesday night's virtual City Council meeting to sound dire warnings and beg the them to postpone the vote in order to receive more feedback from the business community — but the five councilmembers were unanimously unswayed.
On the stage outside City Hall, Shyne, Erickson and Horvath were flanked by familiar faces in red shirts — the young leaders and organizers from UNITE HERE! Local 11, who have been appearing with them at rallies and in photo ops all year long. The labor union, which has taken a much greater interest in local politics in recent years, has thrown its support behind them, and they enjoy a close working relationship. Having notched similar victories in Santa Monica and Los Angeles, UNITE HERE! and City Council are following a similar blueprint to get favorable progressive policies passed in WeHo.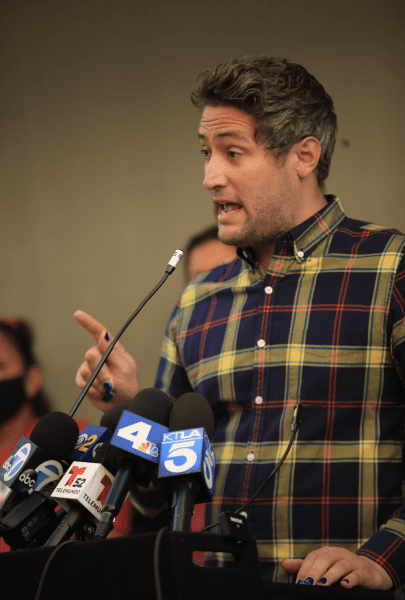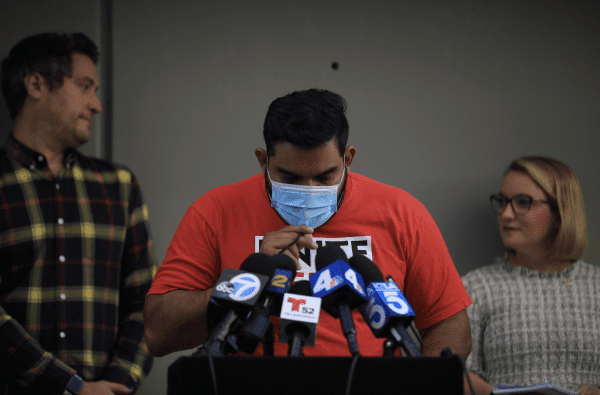 Noticeably absent from Thursday's press conference were the Council's more moderate voices, Mayor Lauren Meister and Councilmember John D'Amico, who often found themselves in disbelief and disagreement during the months of debate before Wednesday night's vote. While both fully supported raising the minimum wage, they each voiced concerns. Are we giving businesses enough time to adjust? Are we considering the consequencese?
Even as members of the press grilled them on real-world ramifications, Shyne, Horvath and Erickson kept focused on a bigger picture — that a significant stride toward social justice had been achieved, that workers had been given their due seat at the table, and that the three of them had together re-staked WeHo's claim to being hte capital city of progressive politics.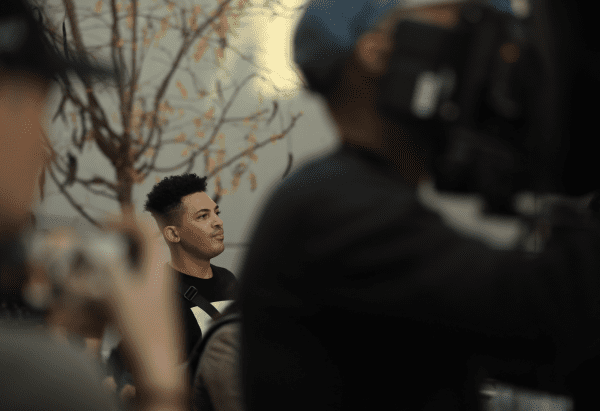 Which made the heckler's words, coming from the left rather than the right, sting a little deeper.
As the councilmembers tried to expound on the virtues of their policy and the scope of their victories to a skeptical press, Jordan David reminded the them that in today's political climate, they're not only too progressive — paradoxically, they're not progressive enough.
"That's not a living wage!" he shouted, drowning out their talking points.
"This does nothing!"