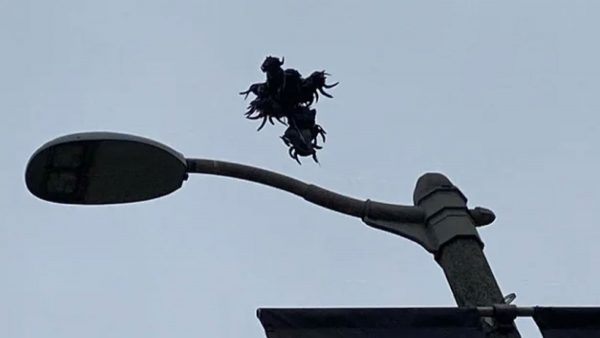 A user on Reddit posted images of a strange flying object he saw in West Hollywood yesterday. User willplotkin wrote on the r/UFOs forum that a black, billowy object descended to street level near La Cienega and Sunset Blvd:
was driving down Sunset Blvd and saw this floating thing in the air. It was stationary for about 30 seconds about 300 feet in the air. Afterwards it ascended at a constant speed about double the height. I then drove down the street and took a left on La Cienega Blvd where it descended very close to my car (I pulled over) and hovered about 30 feet above me. Then ascended back up to irs original height as I was driving away. So bizarre. I'm not one to be freaked out by much but this put chills down my spine.
Redditors later found video footage of the incident on TikTok:
Did you happen to see it? Think it's real? Tell us in a comment below.