City Council is devoting its meeting on Monday to the topics of public safety and well-being. A recent survey, publicly derided by city officials, found public safety and homelessness to be the greatest concerns of WeHo residents by huge margins. Here's how they'll attempt to tackle some of the myriad problems:
---
SOLUTION: A new training manual and mandatory signage for bar/restaurants. The signs offer simple tips on how to stay safe while out drinking.
PROGNOSIS: Thoughts, ladies? Will these signs help you avoid blacking out and getting sexually assaulted? How about a "Don't Spike Her Drink" sign? The city seems to be placing a lot of the burden of keeping safe on the victim. Why not use the signage to warn perpetrators of what happens when they commit these sick crimes?
---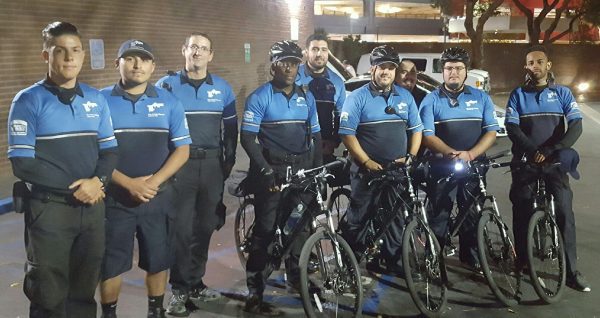 PROBLEM: Crime on the East Side
SOLUTION: Staff a safety kiosk with Security Ambassadors.
COST: $140,000
PROGNOSIS: Even Public Safety commissioners think the kiosk "won't do shit" to stem the enduring crime problem east of Fairfax. Why not just fund the foot patrols everybody wants?
---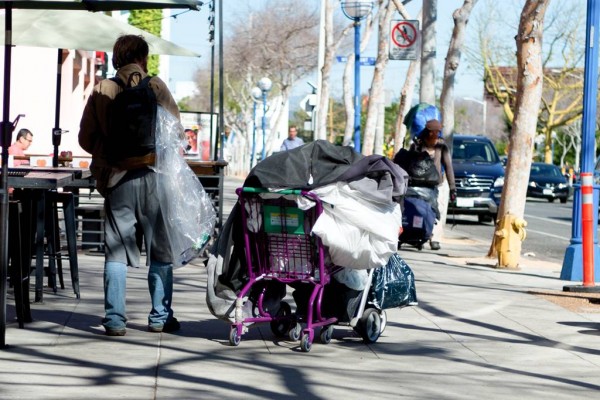 PROBLEM: Homeless people committing crimes
SOLUTION: A new emergency service called the Crisis Response Unit that will will act as a 9-1-1 for lesser emergencies. Instead of law enforcement officers, consultants, quasi-medical personnel and social workers will be deployed to deal with WeHo's #1 problem.
COST: As much as $2 million to get started and $4 million annually.
PROGNOSIS: The Public Safety Commission foresaw the nightmare this presents to dispatchers, who will have to make the call on whether your emergency needs police or not. You remember the new phone number, right? (It's 9-8-8.)
---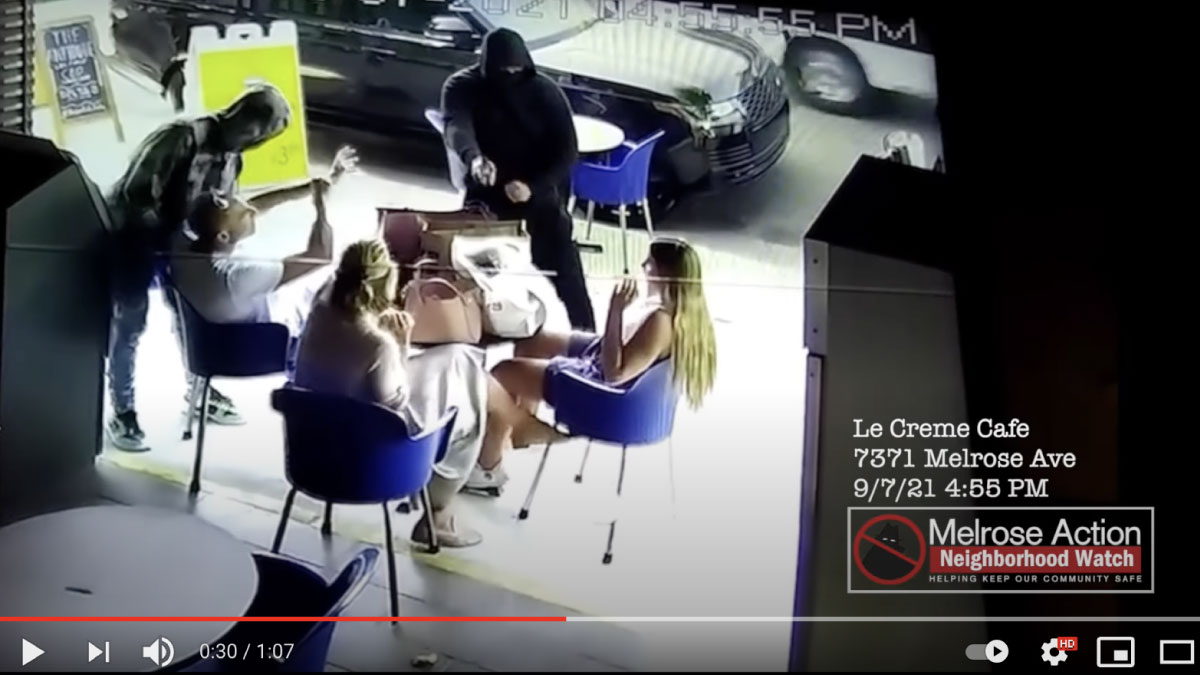 PROBLEM: Rampant pickpocketing and armed robberies on commercial streets
SOLUTION: Give rebates to businesses that install cameras and security systems, improve outdoor lighting and/or trim hedges.
COST: Up to $2,500 for every participating business
PROGNOSIS: Several recent armed robberies were captured in glorious detail on private security cameras. Do they actually do anything to deter future crimes? Will the people of WeHo even participate? They didn't when the city tried this idea with homeowners.
---
---
FROM THE CITY OF WEST HOLLYWOOD:
The upcoming regular meeting of the City Council of the City of West Hollywood will take place on Monday, November 15, 2021 at 6 p.m. as a teleconference meeting and will focus on community safety and well-being. The meeting agenda includes items for the West Hollywood City Council to discuss and define goals regarding community safety and well-being and to facilitate feedback from community members through public comment. This will assist in the development of policies, programs, and funding strategies that are aligned with priorities. The City Council will consider items related to the Los Angeles County Sheriff's Department, security services, alternative crisis response and mental health services, and more.
Details about this meeting, including a link to the agenda packet, viewing information, and are posted at www.weho.org/councilagendas. The meeting agenda contains information about how to view the meeting, how to provide written correspondence or e-comments, and how to provide public comment by phone.
All community members may view City Council meetings by livestream by visiting the City's website at www.weho.org/wehotv. City Council meetings are also livestreamed as a courtesy on the City's YouTube channel; on streaming services such as AndroidTV, AppleTV, FireTV, and Roku; and through broadcast on Spectrum Channel 10 in the City of West Hollywood.
Members of the public wishing to provide public comment on City Council meeting agenda items are encouraged to do so in the following ways:
To participate by providing an e-Comment: Members of the public who wish to comment on matters before the City Council should visit www.weho.org/wehotv, scroll down to the November 15, 2021 City Council Agenda, click "E-Comment", and select the agenda items that they wish to provide E-Comments.
To participate by phone: Members of the public are encouraged to email Melissa Crowder, City of West Hollywood City Clerk, at mcrowder@weho.org in advance of the City Council meeting to which you wish to be added to the public speaker list. Please include your name, the phone number from which you will be calling, and which item you would like to speak on. Dial-in instructions for each meeting will be provided in the Council Agenda for that meeting, posted at www.weho.org/councilagendas. Comments from members of the public are typically limited to two minutes per speaker, unless otherwise indicated by the Mayor or City Clerk.