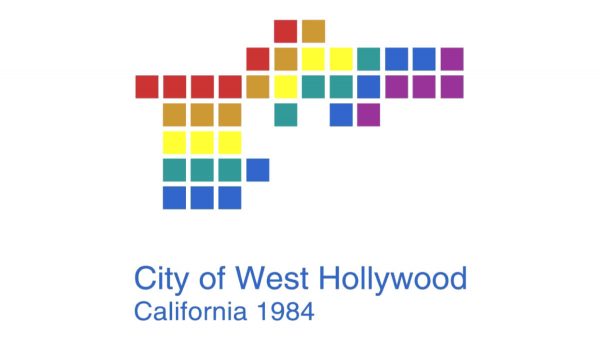 Please join us Monday, November 15, 2021, at 6:00 pm, for our regular City Council Meeting. The meeting will be conducted via videoconference (Zoom).  Public Safety will be the focus of Monday's meeting.
IN AN EFFORT TO PROTECT PUBLIC HEALTH AND PREVENT THE SPREAD OF COVID-19 (CORONAVIRUS), AB 361 HAS AUTHORIZED PUBLIC MEETINGS TO TAKE PLACE VIA TELECONFERENCE BECAUSE STATE AND LOCAL OFFICIALS ARE RECOMMENDING MEASURES TO PROMOTE SOCIAL DISTANCING.

PUBLIC PARTICIPATION

TO VIEW THE CITY COUNCIL MEETING:

Please note that City's website (www.weho.org/wehotv) is the only official viewing platform for the City of West Hollywood's public meetings. To afford the public with a multitude of viewing options and in order to expand access to our public meetings, broadcasts are also available as a courtesy on local cable television and multiple streaming platforms. However, because they are a third party and operate independently from the City of West Hollywood, their reliability cannot be guaranteed. Broadcasts of public meetings can be found on Spectrum Cable Television's Channel 10 within West Hollywood's borders. Digital streaming platform viewers can easily find programming by searching for "WeHoTV" within the search functions of the following services. Android TV, Apple TV, Fire TV, Roku and YouTube. If your video or audio device has buffering or streaming issues while accessing our LIVE feed, please access the meeting at the City's website www.weho.org/wehotv for updated information and troubleshooting tips for your device and visit www.weho.org/councilagendas for information on how to participate by phone. If you are having difficulties connecting to the meeting you can also call (323) 848-3151.

TO PARTICIPATE BY PROVIDING WRITTEN CORRESPONDENCE OR AN E-COMMENT:

To better facilitate the remote meeting, members of the public who wish to comment on matters before the city council are strongly encouraged to submit written correspondence to publiccomment@weho.org or submit an E-Comment by visiting www.weho.org/wehotv, scroll down to the November 15 City Council meeting, click E-Comment, and submit E-Comments on the agenda items. Please submit E-Comments no later than 2:00pm on the City Council meeting day. Note: Written Correspondence and E-Comments will not be read into the record during the City Council meeting; however, correspondence received by 2:00 p.m. will be forwarded to the City Council and posted on the City's website as part of the official meeting record.

TO PARTICIPATE BY PROVIDING PUBLIC COMMENT BY PHONE:

1. You are strongly encouraged to e-mail mcrowder@weho.org no later than 2:00 p.m. Council meeting day, to be added to the Public Speaker List for the meeting. Please include your name, the phone number from which you will be calling, and which item you would like to speak on.

2. Dial-in 10 minutes prior to the start of the meeting (the meeting begins at 6:00 p.m.) You will be placed on HOLD in the Virtual Meeting Room until it is your turn to speak. Dial-in #: 669-900-6833; Meeting I.D.: 859 0838 6550, then #
—
Below are some items you may find of interest. You can access the full Agenda here.
Consent Calendar:
2.G. ADOPT ORDINANCE NO. 21-1168 (2ND READING) "AN ORDINANCE OF THE CITY COUNCIL OF THE CITY OF WEST HOLLYWOOD, CALIFORNIA, ADDING CHAPTER 5.130 MINIMUM WAGE AND ARTICLE 5 MINIMUM WAGE TO TITLE 5 (BUSINESS LICENSES, REGULATIONS AND PERMITS) OF THE WEST HOLLYWOOD MUNICIPAL CODE ESTABLISHING A CITY-WIDE MINIMUM WAGE." [M. CROWDER, A. POBLADOR]:  The City Council will waive further reading and adopt Ordinance No. 21-1168.
STAFF REPORT 
2.J. COMMISSION AND ADVISORY BOARD MEETING SYNOPSES [M. CROWDER, A. POBLADOR]: The City Council will receive Synopses from the Human Services Commission, Public Facilities Commission, Public Safety Commission, Rent Stabilization Commission, and Transgender Advisory Board regarding actions taken at their recent meeting.
STAFF REPORT 
Public Hearings:
3.A. AN ORDINANCE OF THE CITY OF WEST HOLLYWOOD AMENDING THE WEST HOLLYWOOD MUNICIPAL CODE REGARDING EDUCATION, SIGNAGE, AND TRAINING REQUIREMENTS FOR BUSINESS ESTABLISHMENTS THAT SERVE ALCOHOL FOR ON­SITE CONSUMPTION AND CODE ENFORCEMENT UPDATES TO THE ADMINISTRATIVE CITATION FEE SCHEDULE [J. ROCCO, D. RIVAS, K. COOK, E. RAMIREZ, B. MOULDER, C. SCHROEDER, J. HOLUB]: SUBJECT: The City Council will consider an ordinance amending the West Hollywood Municipal Code to require posting of signage and training concerning the safety and awareness of patrons at business establishments that serve alcohol for on-site consumption; develop a public educational campaign to promote this effort; amending Chapter 1.08 in Title 1 by adding violations of the new chapter to the list of municipal code chapters and sections that are subject to administrative penalty procedures; and amending the Master Fee Resolution to make adjustments to the Rent Stabilization Ordinance and adding violations of new Chapter 9.13 in Title 9 to the Administrative Citation Fee Schedule.
STAFF REPORT 
Unfinished Business:
4.A. PUBLIC SAFETY UPDATE [K. COOK, E. RAMIREZ, D. SMITH, D. RIVAS, C. SCHROEDER, C. PLANCK, D. GIUGNI]:  SUBJECT: The City Council will receive an update on public safety activities and provide additional direction to staff.
STAFF REPORT 
4.B. AMENDMENT TO THE AGREEMENT FOR SERVICES WITH BLOCK BY BLOCK FOR AN EASTSIDE KIOSK [K. COOK, M. KUSTANOVICH]:  SUBJECT: The City Council will consider approving an amendment to the Agreement for Services with Block by Block for Security Ambassador Services to staff an Eastside Kiosk.
STAFF REPORT 
4.C. DEVELOPMENT OF CITYWIDE BEHAVIORAL HEALTH CRISIS RESPONSE UNIT – PHASE 1 UPDATE [C. SCHROEDER, C. PLANCK, E. ANDERSON]:  SUBJECT: City Council will receive an update on the development of a Behavioral Health Crisis Response Unit to serve the West Hollywood community.
STAFF REPORT 
4.D. COMMUNITY SAFETY & WELL-BEING [D. WILSON, J. JIMENEZ, C. SAFRIET, K. COOK, C. SCHROEDER, D. GIUGNI, C. PLANCK, L. ISENBERG, D. MURRAY, E. ANDERSON]:  SUBJECT: The City Council will discuss goals regarding community safety and well-being and provide direction regarding the development of policies, programs, and funding strategies that are aligned with articulated priorities.
STAFF REPORT 
New Business:
5.A. EXPLORATION OF ALTERNATIVE AND ADDITIONAL PUBLIC RESTROOMS [L. MEISTER, S. SHYNE, C. SCHROEDER, C. PLANCK]:  SUBJECT: The City Council will receive a request from the Council Subcommittee on Homelessness to direct staff to explore increased access to public restrooms through additional and alternative facilities.
STAFF REPORT 
5.B. MEASURES TO INCREASE COMMUNITY SAFETY ON COMMERCIAL STREETS [L. MEISTER, J. LEONARD, A. LOVANO]:  SUBJECT: The City Council will consider directing staff to work with the Public Safety Commission and the business community to develop measures to increase community safety on commercial streets, including but not limited to, developing a commercial public safety camera rebate program and gathering feedback on a Neighborhood Watch model for commercial areas.
STAFF REPORT 
Legislative:
None.
—
To access the Agenda — staff reports, attachments, and correspondence — you can click here.
If you'd like to share your opinions with me on any items on the agenda prior to the meeting, or if you have questions, you can find me at lauren@meister4weho.com.
—
City Meetings and Events:
To see what else is happening in the City of West Hollywood, visit the City Calendar by clicking here.
To sign up for an email subscription for City news and updates, click here!
—
For information related to Coronavirus, click here.
If you have questions, please call Council offices at 323-848-6460, or email me at lmeister@weho.org.
For updates in real time, follow @WehoCity on Facebook, Twitter, or Instagram.
—
If you can, please support our local West Hollywood restaurants. Click here for an updated list of WeHo businesses serving the West Hollywood community.
Be well,


Councilmember Lauren Meister
http://www.meister4weho.com/
P.S. Please feel free to share with Weho friends and neighbors. For my latest update, visit meister4weho.com. #WehoStrong #GetVaccinated