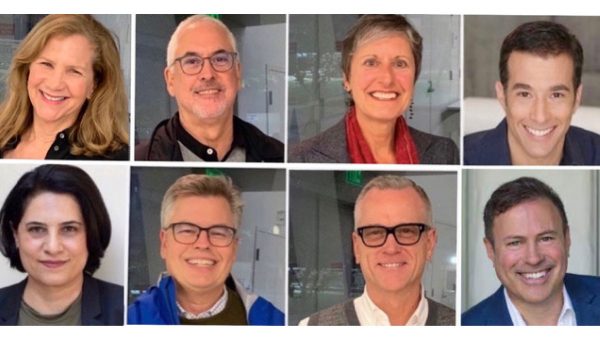 At Saturday afternoon's neighborhood meeting, Code Compliance Manager Danny Rivas gave a comprehensive presentation about his division, and a new member joins the West Hollywood West Residents Association board.
From top L-R, President Leslie Karliss, VP Manny Rodriguez, Secretary Kimberly Winick, Treasurer Daniel Banchik, Board Members Shiela Kadisha, Eric d'Arbeloff, Paul Hanneman and Michael Collins
All current board members were re-elected and 22 year Weho West resident Michael Collins joins the board as an additional 8th member.
West Hollywood West Residents Association ("WHWRA") is a nonprofit organization composed of homeowners and tenants living in the West Hollywood West community located in the City of West Hollywood.
The purpose of WHWRA is to protect the integrity and quality of life within West Hollywood West neighborhood.