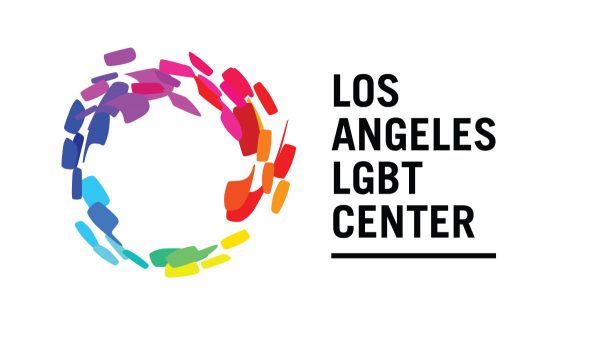 The Los Angeles LGBT Center celebrates another milestone:  the opening of The Ariadne Getty Foundation Senior Housing, a cutting-edge 70,000-square-foot  building in Hollywood with 98 affordable housing units for seniors ages 62 and above. The Senior Housing, created in partnership with affordable housing developer Thomas Safran & Associates, represents the culmination of years of planning and diligence to build an intergenerational Campus  bringing together LGBTQ youth, seniors, and housing in a unified setting. 
The Senior Housing, located at 1127 North Las Palmas Avenue along the eastern area of the Center's  flagship two-acre Anita May Rosenstein Campus, includes 19 studios, 75 one-bedroom units, and four  two-bedroom dwellings. Twenty-five of the apartments are designated as permanent supportive housing  units for seniors experiencing homelessness whose rents are funded by Los Angeles County and city  grants. Additional amenities include a spacious community room comprised of a communal kitchen,  dining tables, desktop computer lab, television viewing area, billiards table, and upright piano.
The community room's floor-to-ceiling windows overlook a lush outdoor courtyard enhanced with patio  furniture, barbecue gas grill, gas firepit, and a direct pathway to the Center's Harry & Jeanette Weinberg  Senior Center. Residents also may utilize a fitness center and a coinless laundry facility. 
"We are immensely proud to finally open the doors of The Ariadne Getty Foundation Senior Housing  following months of construction interruptions caused by the COVID-19 pandemic—but the wait was  worth it," said Center CEO Lorri L. Jean.
"Just in time for Thanksgiving and the upcoming holidays, our  residents can celebrate with each other in a safe, warm environment where they are able to live freely  and fearlessly as their authentic selves. We have many reasons to be grateful this year, and are particularly thankful for Ariadne Getty, her foundation, and our affordable housing developer partner  Thomas Safran & Associates, who stepped up to work with us to improve the lives of many low-income seniors!" 
The studios range from 379 to 464 square feet; the one-bedroom units range from 544 to 612 square  feet; and the two-bedroom apartments measure 954 square feet. One apartment is reserved for an on-site  property manager. Each unit is built with luxury vinyl flooring and includes premium finishes and beautiful new appliances. All of the dwelling units are wheelchair accessible, including grab bars in the  bathrooms and built-in seats in bathtubs and showers. Additionally, the Senior Housing's common areas,  corridors, and exterior walkways are wheelchair accessible and equipped with handrails. 
"This project is a notable development in our company's history and an example of what other cities  should be doing," said Thomas Safran & Associates President Jordan Pynes. "We have seen the demand  for affordable housing grow exponentially in Los Angeles. The increase in rental prices, in congruence  with the COVID-19 pandemic, has caused many of our Los Angeles neighbors to suffer from extreme  financial hardship. We receive thousands of applications for our affordable housing communities, yet  the demand far exceeds the supply. We partnered with the Los Angeles LGBT Center because we truly  admire the work that the Center has done. With the Center's support, we are excited to give back to our  community and provide much needed housing and services!"  
An estimated 65,000 LGBTQ seniors live in Los Angeles—68 percent of whom live alone. Many struggle to afford housing and other necessities. They are four times less likely than their heterosexual  counterparts to have children and grandchildren to support them and twice as likely to live alone. Fortunately, Senior Housing residents will have access to the full range of wraparound services and  support provided by the Center, including case management; home-delivered meals; in-home care and  benefits assistance; connection to health and mental health care; HIV support and wellness; counseling  and support groups; and more than 100 monthly activities and events provided for free or at low-cost. 
"For decades, LGBTQ seniors have been on the frontlines advocating for equality. Without the progress  they achieved and their personal sacrifices, the LGBTQ community would not have the same rights it  does today," said Ariadne Getty, President and Executive Director of the Ariadne Getty Foundation.  "COVID-19 has been incredibly challenging but, even before the pandemic, LGBTQ seniors faced  disproportionate rates of homelessness. Unfortunately, the pandemic deepened disparities, making The  Ariadne Getty Foundation Senior Housing an urgent need not only for the Los Angeles community but  as an example and inspiration for communities nationwide. It's only right that we meet this urgent need  and repay their decades of hardships with the services LGBTQ seniors need to live and age with dignity  and respect. The AGF's contribution to building Senior Housing is another step towards achieving that  goal and ensuring that the most vulnerable seniors receive the care they deserve. I hope that the AGF's  commitment to this very special community serves as an inspiration to all to also make a contribution no  matter how small or large." 
In addition to Thomas Safran & Associates, the Senior Housing was built in partnership with design  architects Killefer Flammang Architects (KFA) and Leong Leong. Executive Architect was KFA. Alpha  Construction was the General Contractor. The Senior Housing received invaluable support from  investors and government agencies, including the City of Los Angeles; Los Angeles County; City of  West Hollywood; State of California; California Community Reinvestment Corporation; Federal Home  Loan Bank of California; and Wells Fargo Bank. 
"This is probably the most important home I've ever had," said Senior Housing resident Lisa Chilton.  "For 10 years, whether it was renting a room or sleeping on various sofas, I had been in many other  people's space, trying to stay small, and following their schedules. My new home is my sanctuary. It is  safety. It is my place of peace."