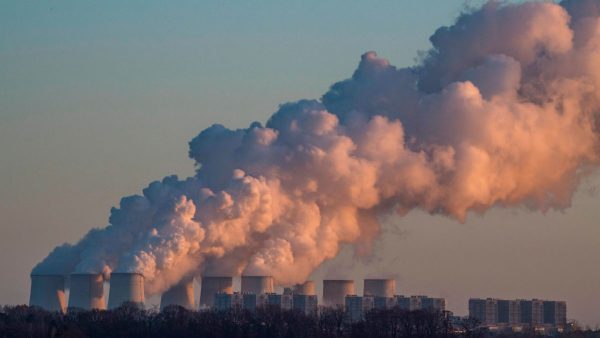 For many who had hoped that Glasgow  Summit Conference on Climate Change would see some truly meaningful  measures to head off the drastic possibilities of failing to keep the global temperature rise below 2 degrees celsius, the final agreements were far less than hoped. For countries such  as China, India, Russia and, yes!, the USA – even with our loud commitments to change – it becomes a pause, allowing a slower approach to clean energy production.  (Senator Joe Manchin's coal brokering company must be delighted.) But, for the greater part of the world's population, the conference was either ignored or unheard of.  Despite the mixed results of the summit it is now even more important that individual cities, counties and states realign their climate action plans to face the threats of global warming, and at the same time prepare for the future in a manner which adapts to the new conditions.
Mayor Meister has already sent an outline for a West Hollywood climate action plan.  It is timely and absolutely necessary that we take the outline and get it fleshed out for workable solutions and get it into the ruke book ASAp.  Last week I prepared a paper which includes a number of suggestions for the Council to consider.  I suggest that anyone serious about the future of the planet also do so.  We would not be alone in acting rapidly. Other cities are moving ahead.  A town in Colorado where I have some connections is revamping its 2007 Climate Action Plan in view of changes to the city during the past fourteen years and the more urgent current need for action. West Hollywood cannot be an oasis of change in the huge urban expanse of Los Angeles county.  We can be an example of how to do it but we must coordinate with our nearest neighbors at the least.
Not since the beginning of World War II will this nation be asked to make enormous sacrifices.  That is, of course, if Washington puts forth a Climate Action Plan for the country.  Global warming – a phrase of which not all politicians approve, preferring "climate change", if they speak of the phenomimom at all –  is causing world-wide  migration of almost all species about ten degrees northward.  Our own southern borders, the migrants drowning in their attempts to reach safe haven throughout the Mediterranean area and other thousands trying to stay alive in sub-Saharan Africa. An interactive web site called Analog Atlas allows one to locate the place on the planet most likely to represent the viewer's climate in the year 2050. For West Hollywood I think it comes up as Upper Baja peninsula.
Some of the changes which may be brought about here are drastic updates to buiLding codes to allow new methods and materials in designIng and erecting all new structures, Wider requirements for roof-top solar to provide more local electricity. A weaning from gas-fired appliances to electric.  (Can the grid keep up with new demands?) Use of proximity switches and motion sensor activation of indoor and outdoor lighting; a serious reduction of advertising lighting and night-time commercial building lighting, As electric demand grows, we may face rationing of power. Traffic and our urban forest and how we use water, all will be affected. Even the amount of waste we produce must be reduced. All these alterations to our daily lives will take courage and determination from all residents. ARE YOU READY?
I suggest we have a Climate Action Team (no more than five people) consisting of city residents, Council and city hall staff, one member  should be the coordinator with other Climate Action agencies in Los Angeles, Beverly Hills, Culver City and Santa Monica. we cannot wait for some magic to fix things for us.  We need to start ASAP. if you think I'm just another alarmist, take a look at the national weather forecast.