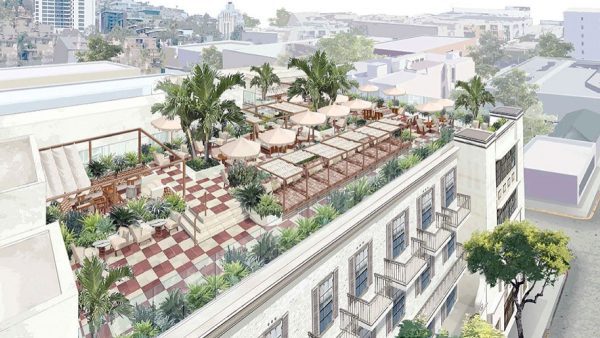 SoHo House, the exclusive club that opened at 9200 Sunset Blvd. in 2010, is expanding with a new hotel.
The club currently offers a garden restaurant and other amenities but no hotel rooms as it does in London, New York and Miami.
The new hotel will be called Little House and will occupy the former Palihouse property at 8465 Holloway Drive, a six-minute drive from SoHo House.
"There are 34 bedrooms to stay overnight, club spaces, a rooftop with views over the city, and House Studio [content creation space] for members to connect and create with each other," SoHo Founder Nick Jones told The Hollywood Reporter.