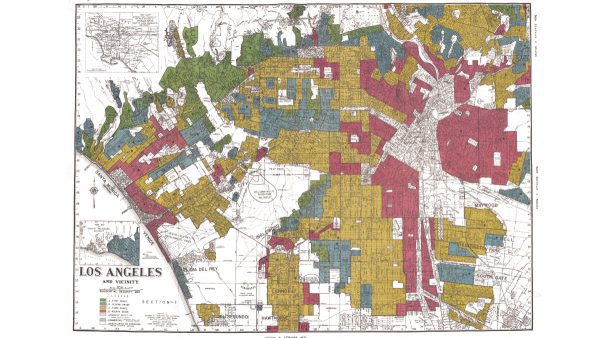 Your tax dollars might soon be spent making reparations for systemic racial discrimination rooted in the early 20th Century.
City Council is looking to spend $100,000 on a historical context study to determine the extent to which the historic Black community in West Hollywood was affected by "redlining" ​​— the covertly racist method of grading the desirability of residential neighborhoods in Los Angeles County, a system that began in the late 1930s.
Redlined communities struggled to receive federally backed home loans, making property ownership more difficult for residents and perpetuating the decilne of the neighborhoods. Those policies are believed to have preserved racial segregation, exacerbated poverty, and allowed for a continued wealth gap between white Americans and other minority groups in the long-term.
The study — as envisioned by Councilmembers John Erickson and Mayor Pro Tem Sepi Shyne, who authored the proposal — aims to produce "better understanding of the complex history" of West Hollywood prior to its incorporation in 1984.
A 1939 map used by the Home Owners Loan Corporation considered West Hollywood to be "in decline" overall, a C on the grade scale, and noted two enclaves of minority populations — Jewish neighborhoods on Santa Monica Blvd. between La Brea and La Cienega (C80), and a "working class population with subversive racial elements" in the Norma Triangle (D27).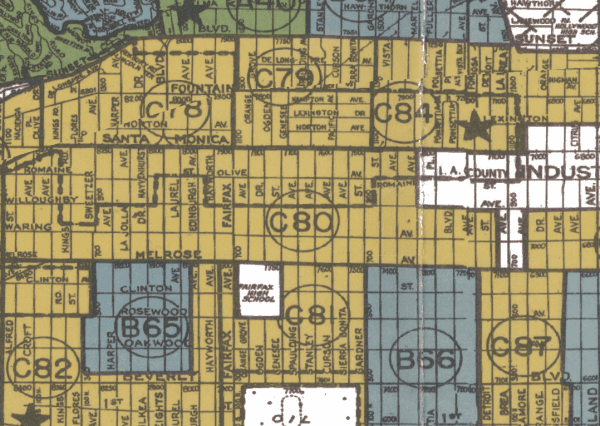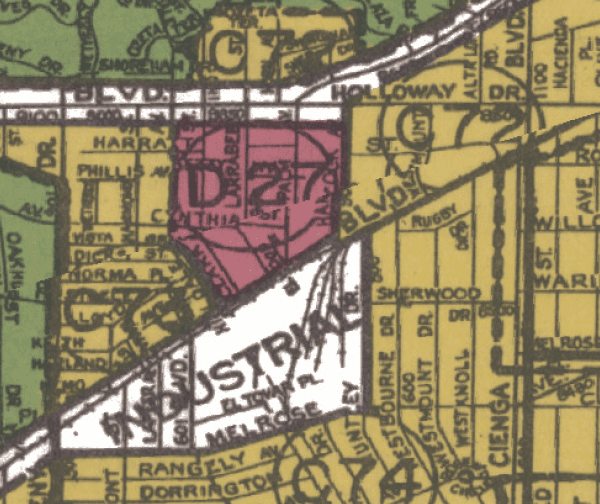 The proposal does not mention reparations to the Jewish community, nor any non-Black minority populations.
The study presumably would provide a rationale for the community reparations program that Erickson and Shyne have proposed. But what do they mean by reparations?
"Restitution, compensation, rehabilitation, satisfaction and guarantees of non-repetition (that) redress gross violations of international human rights law or serious violations of international humanitarian law," according to the staff report, quoting a definition used by the United Nations.
The report details how a handful of other U.S. cities have attempted to define reparations.
Evanston, Ill., pledged $10 million to Black residents (or their descendants) who lived in the city from 1919 to 1969 and suffered housing discrimination. Each household is eligible for $25,000 to be used for home repairs, down payment on a property or interest/late penalties, paid for by the taxes on recreational cannabis.
Asheville, N.C., has a reparations program that does not include direct payments to individuals — instead, it funds "investments in areas where Black residents face disparities," including efforts to increase minority home ownership and access to affordable housing.
City Council will discuss the proposal, item 5b on the agenda, at their regularly scheduled meeting on Monday evening.