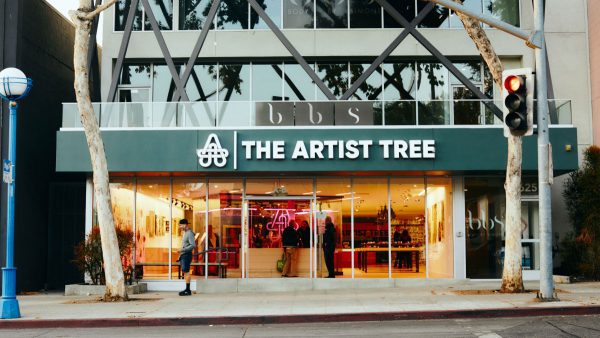 The Artist Tree ​​​​, an elevated cannabis destination and member of Emerald Village West Hollywood, has partnered with Project Angel Food this holiday season to host a toy drive for families affected by life-threatening illnesses. For everyone out holiday shopping in the Emerald Village, the world's new center of cannabis culture, or simply passing through, we invite them to bring an unwrapped toy to The Artist Tree in exchange for a free pre-roll. ONE pre-roll per toy donation going on until December 9th. 
Toy donations can be dropped off at 8625 Santa Monica Blvd West Hollywood, CA 90069, any time during business hours.
AboutEmerald Village West Hollywood
Founded in 2021,Emerald VillageWest Hollywood is arepresentative organization for cannabis businessesexclusivelyin theCity of West Hollywood.Declared astheEmerald Villageandthe world's cannabis capital,Emerald Village West Hollywoodis governed by a Board ofDirectorstopromote tourism,understanding oflegal cannabis regulations, consumersafety and advocacy for cannabis decriminalization and social justice.For more information about theEmerald Village West HollywoodandEmerald Village, visitemeraldvillageweho.comand follow@emeraldvillagewehoon Instagram.