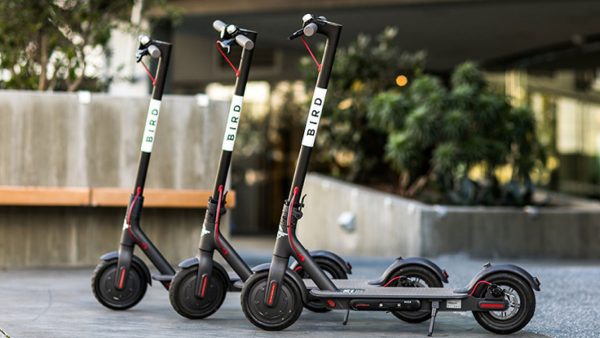 As West Hollywood grapples with electric scooters and bikes, WEHOville keeps an eye on how the rest of the world is dealing with the burgeoning micromobility industry.
● Cincinnati just began requiring electric scooter companies to have insurance policies. — Full story at cincinnati.com
● Bird Global announced Friday that it has launched an accessible mobility program in the city of San Diego, allowing residents and visitors with disabilities to reserve and use "accessible vehicles" such as electric wheelchairs. — Full story at KUSI News
● More than three years after the city killed off a troubled pilot e-bike and e-scooter program, electric scooters are coming back to Reno. The Reno City Council on Wednesday unanimously approved an exclusive three-year contract with Bird, a California-based scooter company, if the company can meet several conditions before launching. —Full story at the Reno Gazette Journal
● What are some steps cities are taking or can take to facilitate the safe and responsible use of these devices? "Infrastructure, infrastructure, infrastructure. If you build the right infrastructure — and that's basically safe, protected bike lanes — then you'll see more of these uses." A Q&A with Benjie de la Peña, chief executive of the Shared-Use Mobility Center. — Full story at the The Washington Post.
● Increased use of scooters and electric bikes is believed to be behind a spike in Melbourne, Australia, hospital casualties. It comes as users return to roads after lockdown, prompting an increase in emergency department admissions. During lockdown, the Alfred Hospital reported a plunge in its usual trauma figures, with just half the number of typical cases. However, this has climbed by 30 per cent since restrictions eased, with doctors acknowledging an increase in electric bike and scooter casualties.— Full story at news.com.au