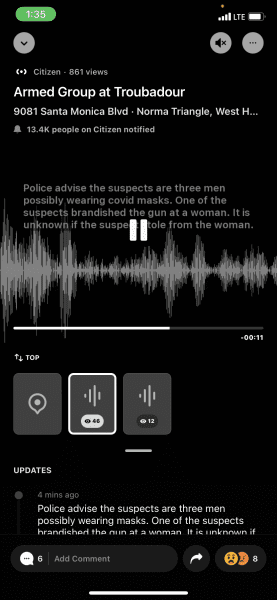 Three men wearing COVID masks were reported to have robbed a woman at gunpoint, according to law enforcement dispatch via the Citizen app. I
Police recordings note that witnesses saw the three males, one of whom was carrying an HK-417 rifle. He placed it up against the head of a female victim who was then robbed.
EDITORS NOTE: It was incorrectly reported that this incident occurred within The Troubadour. WEHOville strives for accuracy and regrets this error. Please forward any errors of fact to the writer of the article.