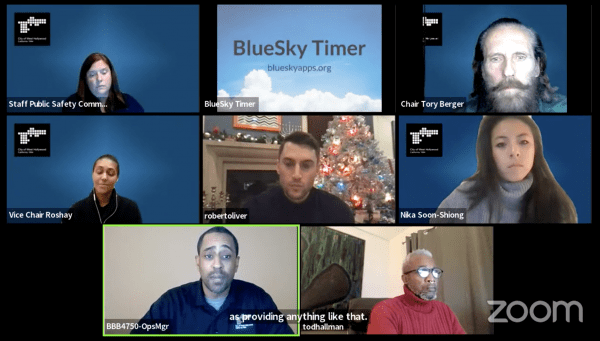 Shea Gibson has observed a troubling change in the temperament of the city's streets.
The Operations Manager of the city's Block By Block program told the Public Safety Commission this week that he's been speaking to his teams about a sense of rising crime spreading throughout West Hollywood. 
"Has there been a change to the type of calls that Block by Block is responding to?" asked Commissioner Tod Hallman.
"We still have the same transient response-type calls, but we are starting to receive more calls that are of a violent nature," Gibson said. "People seem to be having more weapons, or people in cars with masks on. We've been receiving quite a few calls in regards to people that look like they're staking out homes. I think it comes from the fact that people are nervous and they're scared and they're seeing new faces and vehicles and things of this nature."
He relayed a recent experience in an alley off of North Poinsettia on the city's East Side. A resident had reported a person in a parked vehicle who appeared to be casing the neighborhood. When Gibson pulled up behind the suspect's vehicle, the suspect drove ahead and used a driveway to turn around. His vehicle now facing Gibson's, the suspect drove forward "as if he wanted to engage in a game of chicken." The suspect then swerved around Gibson and fled the scene.
"Maybe that was an intimidation factor — I don't know," he said. "The car had no plates."
Meanwhile, the new Block by Block safety kiosk stationed near La Brea and Santa Monica Blvd. has seen little action and little usage. 
"So far it's been kind of basic," Gibson responded when asked by Commissioner Robert Oliver.
"A lot of people are asking more about Metro times — 'When is the bus bench gonna come back?' So we haven't really faced any type of situations as far as any assault."