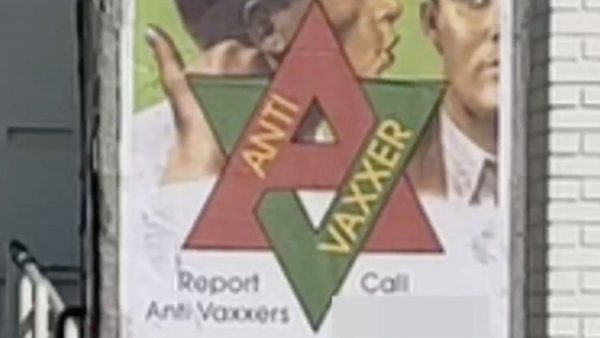 A Nazi propaganda-style poster suggesting links between the Jewish people and anti-vaccination proponents showed up near a synagogue in the Fairfax District on Monday and was promptly removed.
The image featured the letter A intertwined with an upside-down letter V to make the shape of the Star of David and called for people to "report anti-vaxxers" by contacting a phone number — the main line of The Abbey in West Hollywood.
The incident follows two other acts of antisemitism in Pasadena and Beverly Hills, in which hundreds of fliers were distributed listing Jewish members of the CDC, pharmaceutical companies and President Biden's administration.
"I don't understand it and I don't understand how they could possibly make the comparison to Nazism and what happened in the Holocaust," WeHo Mayor Lauren Meister told NBC Los Angeles.