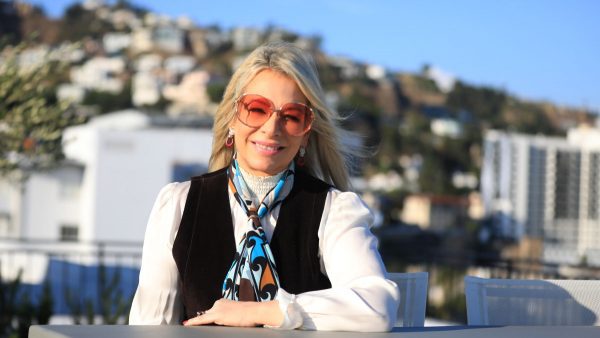 WEHOville is proud to introduce a bright new West Hollywood voice to our readers, a contributor who truly loves our city and the history behind it. As creator of the popular social media page Vintage Los Angeles, Alison Martino brings a wealth of first-hand experience and historical insight to her fascinating columns and photo essays. Stay tuned to WEHOville over the coming months as she gives readers a trip down Memory Lane we'll never forget.
Alison Martino has spent more than a decade on a quest to retrieve the lost relics of a forgotten era: the glory days of Greater Hollywood, long before West Hollywood became a city. The obscure pieces of the past she has rescued and preserved — from priceless personal effects to photographs, menus, matchbooks, and all sorts of kitschy memorabilia — together tell a story far grander than can be found in any history book.
"I call myself a DeLorean of the internet," she says, and indeed her spacious condo on the West Side occupies a place beyond time, where past and present exist side by side.
Martino, 51, makes her home among this vast collection, and the collection lives through her.
As the daughter of singer and actor Al Martino, known for his role in The Godfather, Alison grew up in Beverly Hills among the glitz and glamour of the midcentury Hollywood lifestyle. Despite her proximity to the lights and action of the movie business, she looks back fondly on the quiet, close-knit neighborhoods she remembers from her childhoo
"I grew up in the 70's which was a very, very different place," she told CinemaScholars.com. "When I grew up in Beverly Hills, nobody had ever heard of the ZIP code 90210. I never thought anything of growing up in my neighborhood. 
Martino's brush with destiny came while she was a producer at E! Entertainment Television working on the classic cult series Mysteries & Scandals, a Hollywood Babylon-esque show which focused on the flip side of fame.
"It was during that show that I collected a lot of images of L.A. to help tell my stories. So if I was doing the history of Marilyn Monroe's life or Charlie Chaplin or anyone that was from back in the Hollywood days, I collected a lot of photographs, a lot of material to push along the story as a visual. and I became very obsessed with the history of L.A. and especially my city now that I live in West Hollywood."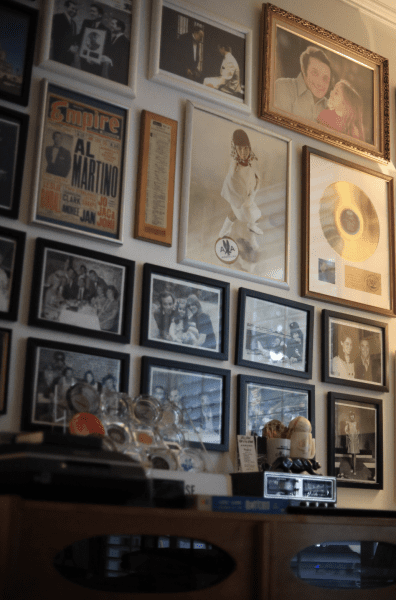 Martino's affection for old Hollywood and her hometown's architecture led her to create the wildly popular Vintage Los Angeles — an ever growing photo-centric Facebook and Instagram account dedicated to highlighting L.A.'s physical transformation during the 20th Century, as well as its history as the center of the entertainment industry and community. Vintage Los Angeles not only focuses on sharing photos, but also on creating an active online community. Vintage Los Angeles has nearly 500,000 followers on Facebook and Instagram combined, and has become a go-to site for commentary and conversation on the entertainment industry and Hollywood history.
Martino is also an advocate for historic preservation of the architecture that makes Los Angeles and its surrounding communities like West Hollywood, Beverly Hills and Santa Monica unique, and for the buildings that are iconic representations of the entertainment industry. She worked to bring back the original Chasen's Chili, helped save vintage signs on Sunset Strip and to preserve the original caricatures on the walls of The Palm Restaurant, and advocated removal of vendor carts that blocked public access to the historic Chinese Theater in Hollywood.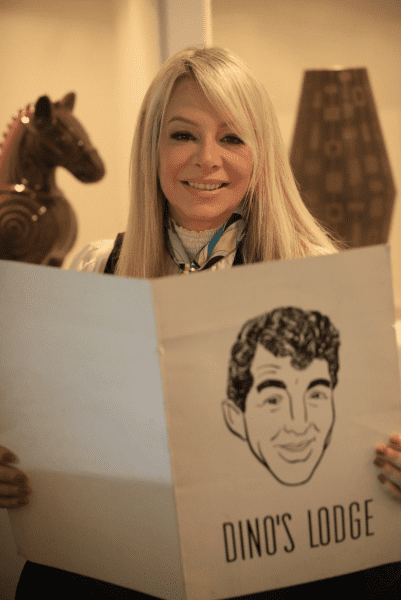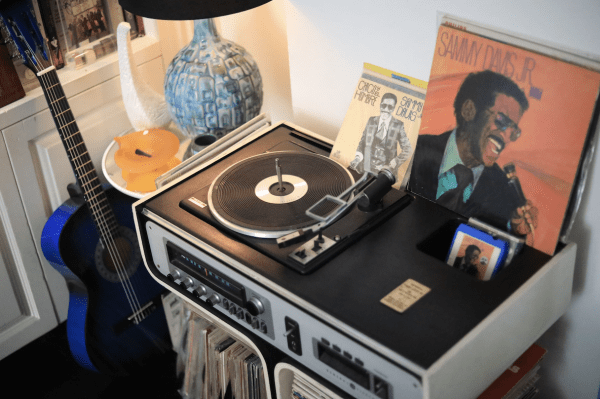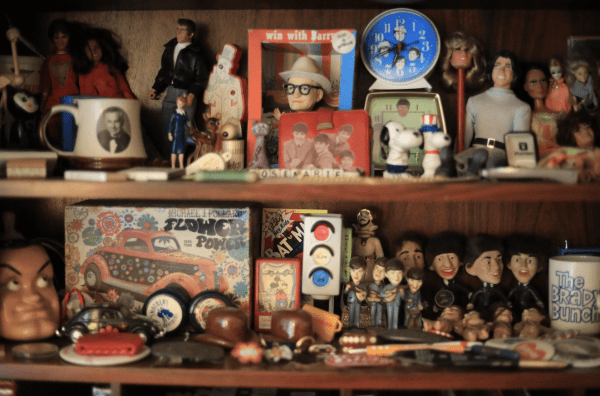 "The greatest part about being a collector or an archivist, historian — whatever you want to say — is having this online community," she said. "To post images and content about the history of L.A. that's just so accessible. Before, you'd have to write a book. Today it's like I can just put it out. I mean, I give a lot away for free but it's something I really enjoy doing and I'm always learning from the community as well."
"I think the era that I celebrate — the '50s and '60s, '70s and '80s — a lot of people that are still here lived through it, so they're able to communicate and also offer a lot of inside information I never would have known."
"I'm very protective of L.A.," Martino said. "I think what's great about Vintage L.A. is I'm not only praising the past, but I hoping by learning about our past we can preserve the future too.  There are a lot of followers on Vintage L.A. who live in other countries who have never even been to L.A. yet, and I want to get them the best historical experience."