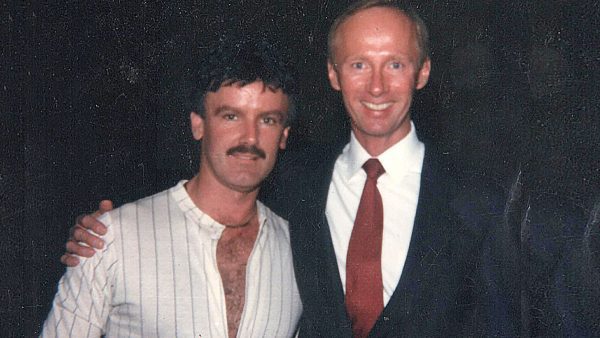 It's true that what I consider Ruth Bader Ginsburg's ego-driven refusal to retire when she was gently urged to do so by President Obama, literally changed the course of American history — and for the worse, I might add.
When reminded of this by others, the great RBG said "Who do you think President Obama could nominate that could get through to the Republican Senate? Who would you prefer on the court other than me?" In other words, "Who can do it as well as I can?" I think it was reasonable for a president to ask a sitting justice in her 80s, in very ill health, who had four bouts with cancer, to agree to step aside to make way for another liberal Democrat, but who was much younger, to be appointed to that critical seat.
RBG's opinions, positions and accomplishments on the SCOTUS are indeed legendary. However I believe her refusal to retire at a more appropriate time for the good of our country, has left a negative footnote on her illustrious legacy, that is irrevocable.
That said, it is not, for that reason, that I don't think naming the West Hollywood Library after RBG is fitting or appropriate. It's like putting a very large fish in a very small pond; it simply doesn't fit. RBG's reputation and image are national, if not international, and I think it would be far more appropriate for her to be honored on a U.S government building, say in Washington D.C., or a building in her hometown, county or state, but I think that naming a library after her, in a tiny town on the other side of the continent, is a stretch, but not atypical of West Hollywood's ofttimes delusions of grandeur. There are too many activists who were directly responsible for the creation of West Hollywood as a city who could and should be so honored. Ron Stone is among the most prominent.
The L.A. Times said in Ron Stone's obituary, the following: The late Ron Stone was the major architect of the incorporation drive that made a city out of the community of West Hollywood. (West Hollywood was treated at that time like the abused stepchild of the county) Known (very early on) as "the father of West Hollywood", Stone was (very) instrumental in turning the 1.9 square mile wedge of unincorporated L.A. County into the first American city to be governed by a gay majority. "Without him, it wouldn't have happened," said West Hollywood City Councilman John Heilman.
RBG 's work for her country and her prominence on the SCOTUS is known far and wide, and her memory is honored and respected by tens of millions of Americans. Her name will be indelibly etched in the annals of American history, biographies and other books will be written to keep her name and great work alive through time, most deservedly so..
Ron Stone is barely a footnote in what is written about West Hollywood history, although he is one who has earned and deserves to be honored for doing the impossible — planting the seed of a "new city" that not only came to fruition but has blossomed into arguably the most high energy, colorful creative, trendy and forward-leaning destination city in California, if not the country.  It would be a great way to acknowledge and honor the man who is called "the father of West Hollywood" by naming the library "The Ron Stone Library", the man who successfully undertook such a monumental task, that I'm sure can be boasted by very few private citizens anywhere at any time.  
By Woody McBreairty