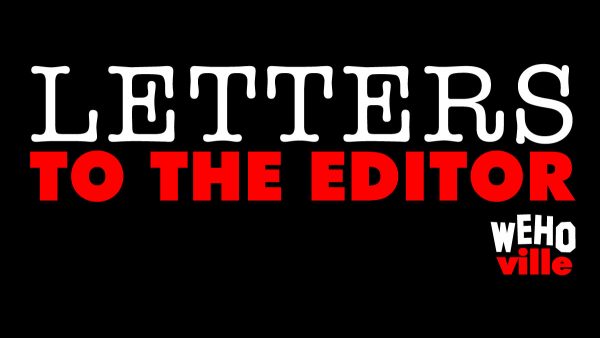 Have some thoughts about your city you'd like to share with readers? E-mail submissions to brandon@wehoville.com.
To the editor:
I am contacting you out of a concern over the actions of The City of West Hollywood, which seeks to implement a number of new digital signs along the commercial corridor of Sunset Boulevard (also known as the Sunset Strip).
Certain installations of these digital signs have already caused an undue amount of invasive light pollution into adjacent residential neighborhoods.
I am speaking specifically of the recent installation of the Netflix digital sign atop the building located on the north east corner of Sunset Boulevard and Sherborne Drive.
I have sent a written complaint to the City of West Hollywood about two months ago concerning reflected glare shining from the Netflix sign onto the facade of 8730 Sunset Boulevard building (Sunset Towers), located across Sunset Boulevard from the Netflix signage (see attached photos). To date, the City has done nothing to mitigate this condition.
Additionally, we are opposing the planning initiative seeking approvals for the installation of a massive, 8-story digital sign on the north facing facade of Sunset Towers (see attached WEHO Notice). This installation, if approved, would unfairly burden residents to the north, having a direct line of sight to the facade, with invasive and intolerable light pollution.
Presently, the planning commission initiative for this matter has been continued to February 17, 2022.

I have lived in the same location for nearly 40 years, and have become increasingly alarmed at the cavalier manner in which elected leaders of the City of West Hollywood have trodden over its residents, with the undeterred object of satisfying the commercial interests of the few. Concerning a number of ongoing development activities located in our immediate vicinity, we the residents have received no notification, and I cite the Netflix signage already mentioned, as well as a new digital sign just to the west on Sunset Boulevard, and a massive expansion to an office building adjacent to the Netflix sign location, on Sherborne Drive.
Your thoughts and advisories regarding these concerns would be most welcome. I am wondering if there exists any political watchdog organization which might lend itself to addressing these issues?
With best regards,
Barry Z. Scott