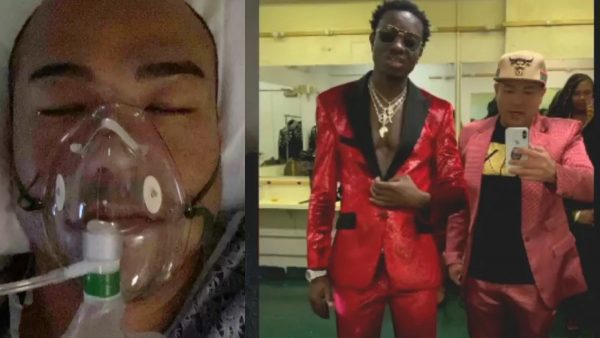 Popular comic and WeHo resident regretted not getting vaccinated
Christian Cabrera, who gained notoriety as "Chinese Best Friend," a sidekick to comedian Michael Blackson, has died, according to family members. He was recently featured on local TV news while hospitalized at Sherman Oaks Hospital, where he expressed his regret at not getting vaccinated.
"I really regret not getting my vaccine, if I can do it all over again I would do it in a heartbeat to save my life," he said in a text message to his brother. "I'm fighting for my life here and I wish I have gotten vaccinated."
Michael Blackson posted about Cabrera's death over the weekend with further information about how he passed away.
"According to the hospital He took his oxygen mask off to go to the bathroom and passed out, they put him on a ventilator," Blackson wrote. "A few hrs later he's gone. Unbelievable."
Cabrera, 40, leaves behind a 3-year-old son. His family is seeking help paying for his funeral. People wishing to donate may do so on his GoFundMe page.