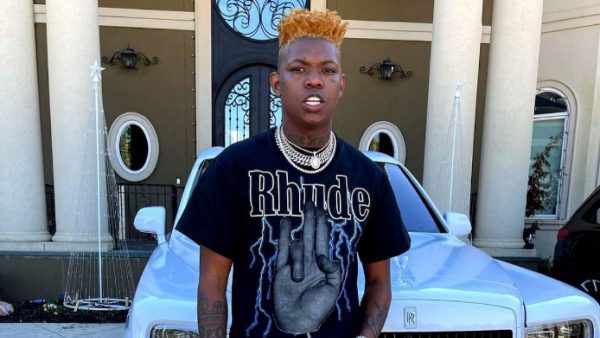 Rapper Yung Bleu was recently arrested in Los Angeles after he reportedly fired shots at individuals who were trying to rob him.
Bleu was arrested at 1 a.m. Jan. 21 outside Bossa Nova restaurant on Sunset Blvd. on one felony count of discharging a firearm.
Bleu and his companions were waiting to pick up food when they saw a robbery taking place. One of the robbers allegedly approached Bleu, who fired gunshots to prevent himself from being robbed. One person suffered minor injuries but nothing was stolen.
The rapper has won numerous awards for his music, including "Best New Artist" at the Soul Train Awards and "Best New Hip-Hop Artist" at the BET Awards.
His album, "Moon Boy," took the top spot on Billboard's chart of independent albums back in August of last year.
Editor's Note: This article originally stated that the arrest had taken place in West Hollywood.