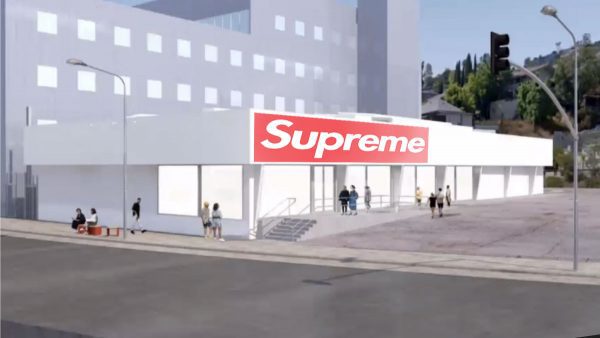 West Hollywood residents hoping to feel more at ease with the Supreme streetwear store coming to the neighborhood were only left more frustrated by a virtual town hall meeting held Thursday night.
Supreme is preparing to move in to the property formerly occupied by Tower Records on Sunset Blvd.
The public hearing, hosted on Zoom by Aaron Green of Afriat Consulting, was restricted to concerns about the construction process. The majority of public questions, however, were related to the store's operations. Questions were not allowed to be submitted publicly.
Supreme's location on Fairfax Ave. has generated its fair share of controversy, drawing large crowds and long lines of shoppers hoping to buy the coveted and valuable clothing items associated with the brand.
What was advertised as an hourlong meeting ended up lasting a mere 23 minutes.
While the meeting drew more than 100 people, all attendees were kept muted by the organizers from the very beginning. Many residents said they had submitted questions which were never addressed or answered.
Green touched on the lingering reservations many citizens have concerning the store.
"I've been a little bit surprised and a bit concerned by the inaccurate commentary I've seen recently," Green said. "Supreme does not operate popup shops; these are traditional retail locations. There are not large-scale events and there are not organized flash mobs or overnight customer operations there. In recent years, there have been a lot of efforts undertaken by management to dramatically reduce lines outside the store that in the past have been generated by high demand."
"Somehow a lot of the very unfortunate incidents in Hollywood as of late have been conflated with the way Supreme operates," said West Rubinstein, senior vice president of Supreme. "We don't allow people to camp in our space overnight. We have a pretty developed system of allowing people to make appointments and we have a very regulated line system. Primarily we are focused on the communities we're a part of. We consider ourselves great stewards of our space and of the community"