Alison Martino's Vintage LA takes us on a groovy trip down memory lane into the legendary past of greater WeHo every Thursday.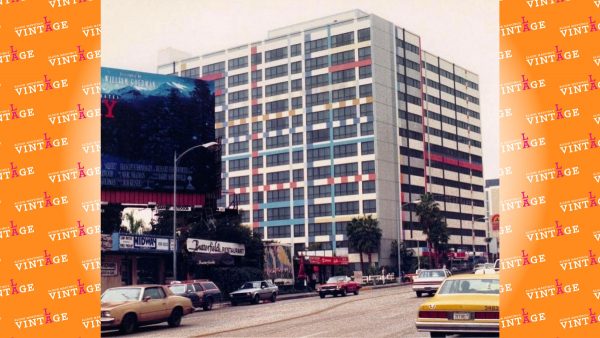 THE MONDRIAN
The hotel was converted from a 1950s apartment complex to a hotel in 1984 by the L'Ermitage Group.
It was styled as an homage to Dutch painter Piet Mondrian commissioned by artist Yaacov Agam entitled L'Hommage a Mondrian.
The 9 story exterior featured black lacquer, mod colors, chrome and glass.
The hotel attracted rock stars like Keith Richards and Elvis Costello, who practically lived at the hotel bar.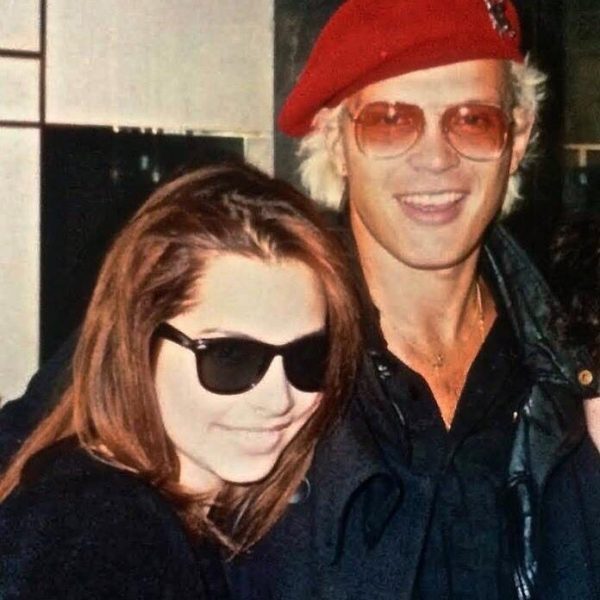 I remember getting my picture taken with Billy Idol in the parking lot and attending a party for The Beastie Boys after their concert at the Greek.
Ian Schrager known for running the 70s disco, Studio 54, and a number of hip Manhattan boutique hotels, bought the Mondrian in 1995 for $17.5 million.
He partnered with designer Phillipe Stark to create the look today: completely 'stark' white.
On the other side you can see Midway Rent a Car, Butterfield's restaurant and a Sunset Tattoo. That was all torn down to build the now closed House Of Blues.