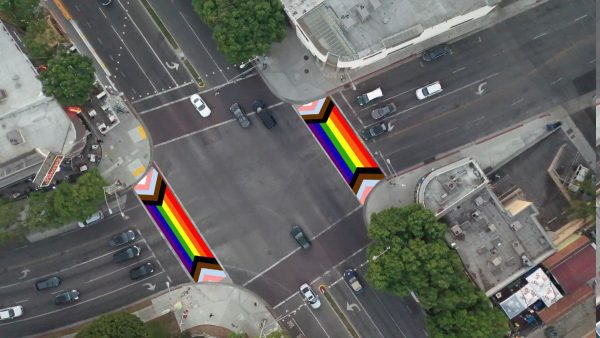 The process of re-painting the crosswalks at Santa Monica and San Vicente Blvds. will begin at the end of this month, City Manager David Wilson told Council at their meeting this week.
The rainbows, an iconic landmark since 2012, will be augmented with the arrow of colors from the Progress Pride Flag — light pink, light blue, white (representing transgender people), and brown and black (representing people of color.)
The push to change the crosswalks gained steam last year in the wake of social justice protests. The re-painting will take about three weeks and is costing the city about $85,000, according to estimates released last year.

 Loading ...