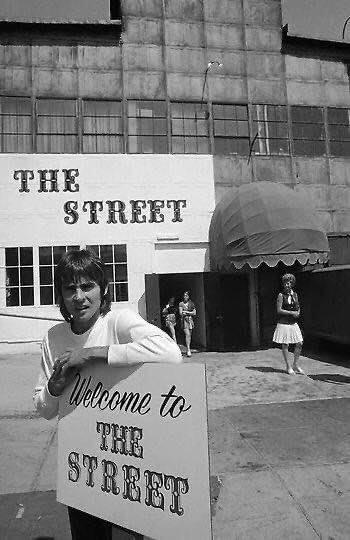 A rare photo of Davy Jones of the Monkees in front of The Street in 1970. Inspired by the street markets of New York, Davy founded this indoor market that featured small shops by local artisans. Unfortunately, The Street was a short-lived venture.  Other incarnations of this building have been infamous nightclubs such as the Factory, Studio One, The Carousel and Luna Park.
A nine-story tall hotel/retail complex is scheduled for construction on this site.
Photo courtesy of Vintage Los Angeles.  The Street's building will be dismantled and most of it will be rebuilt on a north-south axis along Robertson.
Read more of Alison Martino's Vintage LA http://alisonmartino.com/.