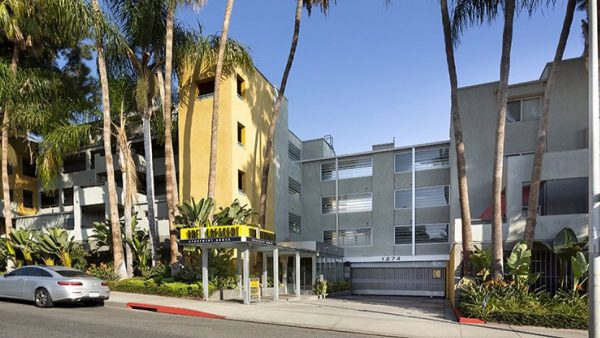 The 130-unit apartment complex at 1274 N. Crescent Heights Boulevard will receive $6 million in upgrades to convert it into housing for "middle-income" workers and families.
Standard Communities and Faring recently acquired the building through the California Statewide Communities Development Authority's (CSCDA) Workforce Housing Program, which allowed them to buy it through tax-exempt bonds on the condition that the units be reserved for households earning between 80 and 120 percent of the area median income.
This type of arrangement "ensures that middle-income families and essential workers can afford to live in a high-quality transit-oriented and mixed-use property, close to their work and many neighborhood amenities," Standard Communities told the LA Business Journal.