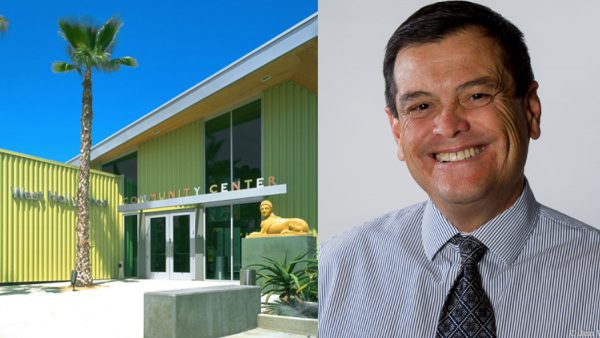 At the Public Safety Commission's meeting Monday night, former City Councilmember Steve Martin railed against the upcoming conversion of Plummer Park's public restrooms into gender-neutral facilities.
His public comments are reprinted below:
"It has come to my attention that as part of the redesign of the community building in Plummer Park of the same-gender bathrooms have been designed in a way that seems very insensitive to the history and the problems that we've had in Plummer Park.
As many of you will recall, we've had to really create high security in that building, because our park staff has been abused and assaulted by the prostitutes who are coming in there to use the bathrooms. And now what we've done is we've designed these bathrooms, that are very high tech, that have doors from floor to ceiling, that lock from the inside.
And so everybody can walk in.
I'm not quite sure what the what the point is — whether we're trying to open up a bordello for our prostitutes that work locally, or we're trying to create some kind of sex club — but this does not make any sense for Plummer Park."