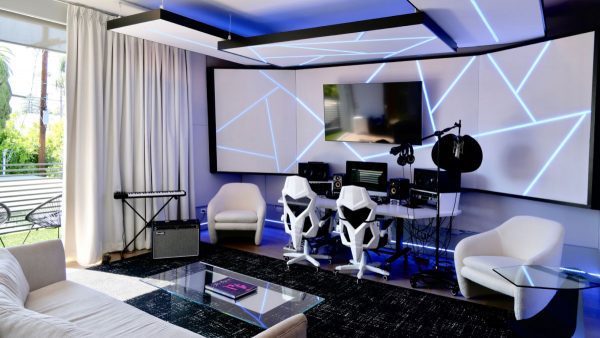 ---
Avex USA has struck a partnership with Sony Music Publishing to provide worldwide administration services (ex. Japan) to Avex USA's catalog and roster of songwriters and producers.
Avex is the US division of Japan-based music company Avex Group (often referred to as the country's fourth major), which expanded into North America in April 2021.
The division is led by the President Naoki Osada.
According to a media statement, the partnership "has a global vision that will expand into creative efforts".
Avex USA and Sony Music Publishing say that their songwriters and producers have already held successful writing sessions and camps at Avex House, Avex's studio facility (Avex House) in West Hollywood.
AVEX USA says that its Publishing division has achieved "major stakes" in multiple Billboard No.1 hits including Justin Bieber's Peaches and Cardi B's WAP feat. Megan Thee Stallion.
Through its partnership with S10 Entertainment, Avex USA Publishing represents Bernard 'Harv' Harvey, RIAA Certified Multi-Platinum Producer Cxdy of Internet Money as well as King Kosa.
Avex USA Publishing also represents Brian Michael Cox and Patrick J. Que Smith among others.
Lucas Thomashow was recently promoted to Senior Vice President at AVEX USA.
"THIS PARTNERSHIP ENABLES US TO OFFER OUR ARTISTS AN EXPANSIVE NETWORK OF SUPPORT AND OPPORTUNITIES FOR THEIR SONGS WORLDWIDE, WHILE MAINTAINING AVEX USA'S BOUTIQUE, FAMILIAL APPROACH TO WORKING."

NAOKI OSADA, AVEX USA
Naoki Osada, President, Avex USA, said: "We were so much impressed by the culture of Sony's A&R team, they are incredibly creative and professional, and really understand both the artistry and business side of music.
"This partnership enables us to offer our artists an expansive network of support and opportunities for their songs worldwide, while maintaining Avex USA's boutique, familial approach to working."
"WE ARE THRILLED TO WELCOME AVEX USA TO THE SMP TEAM."

AMANDA HILL, SONY MUSIC PUBLISHING
Amanda Hill, SVP Creative and Nick Bral, VP, Creative, Sony Music Publishing added: "We are thrilled to welcome Avex USA to the SMP team.
"They continue to build and nurture an incredible roster of talent and we look forward to working together as they continue to grow."Music Business Worldwide