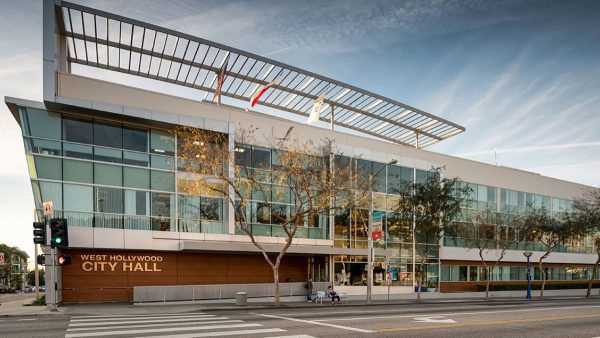 The West Hollywood City Hall closure responds to an early-morning incident today, Friday, February 18, 2022. At approximately 2 a.m., a glass window at City Hall facing Santa Monica Boulevard was shattered by an apparent bullet. Los Angeles County Sheriff's Department Deputies responded immediately; no one was injured in the incident.
West Hollywood City Hall is anticipated to reopen to the public for in-person appointments starting on Tuesday, February 22, 2022. City Hall will be closed to in-person and virtual services on Monday, February 21, 2022 in recognition of the Presidents Day holiday.
The Los Angeles County Sheriff's Department is actively investigating this incident and members of the public with any information are encouraged to contact the West Hollywood Station at (310) 855-8850. Media inquiries about this incident should, additionally, be directed to the West Hollywood Station.