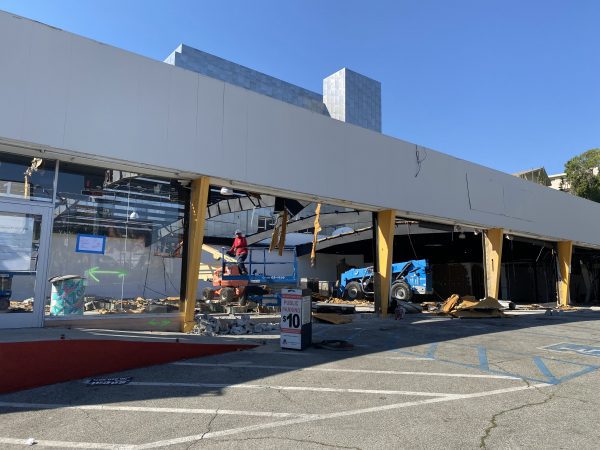 Dear Editor: 
Just a few weeks ago consultant and lobbyist, Aaron Green from Afriat Consulting had a neighborhood meeting on Zoom for our Weho Heights neighborhood.
We were told it would be an hour meeting, which turned out to be a 23 minute meeting, we were all muted and all of our construction questions were never addressed or answered and now we know why.  
In this Zoom meeting we were told mere things about the upcoming "renovation" where Supreme would be "just raising the roof a little and adding skylights" and then "just moving the window facing Sunset Boulevard a little bit over." 
Sorry, there are no polls available at the moment.
But now we see this week that the building has been totally gutted where all the walls have been removed.
This was definitely not at all what Supreme discussed regarding the renovations with the neighborhood residents. This way Supreme cleverly knew without razing the building completely they could just do an "over the counter" permit at the planning department at West Hollywood City Hall, thus, bypassing the more formal longer process of going in front of the planning commission and city council.
Supreme knew this and made sure to avoid the risk of both city meetings where they would have to face residents speaking for two minutes about the construction plans and impact of this scandalous sneaker drop event business. 
So now Supreme has turned the Tower Records building into a mere shell of a metal frame now. Sadly, the original bricks of the store were just taken away in dump trucks where I am sure many of the Tower Records fans would have loved to have one of those bricks as a memory of decades of the most amazing music store in the world. 
Jerome Cleary
West Hollywood, CA