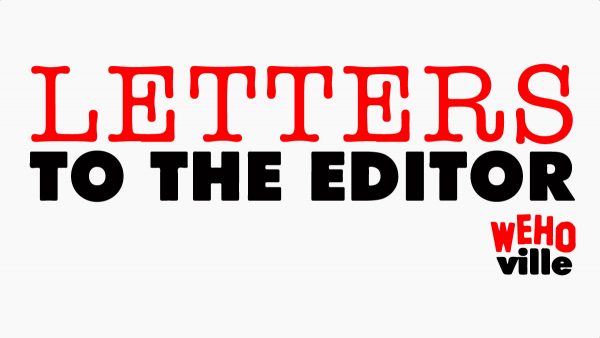 Dear WeHo City Council Members,
WeHo "Public Safety Commission" has voted to reduce the size of our local Sheriff's contingent by 10 deputies, which is 16.7% of the force.
I am really unsure what WeHo council members are thinking …this is absolutely inappropriate in the light of the increase in crimes with weapons and the increase of low level crimes. It is alarming that our neighbors in Beverly Hills are focused on "real" Public Safety by continuing to strengthen the ability of Police, Fire and Emergency Management. I am shocked by this WeHo "Public Safety Commission".
I am totally against what Mayor Pro Tem, Sepi Shyne and Councilman John Erickson are trying to defund the Sheriff's department.
On January 12th I wrote: about Kristin Cook and the lack of enthusiasm for looking at the best practices of other cities across the nation as it relates to Low Level Crime, usage of security cameras or partnering with homeowners & businesses to incorporate their cameras into a citywide system.
"Lt. Moulder updated WeHo on December crime stats"
WeHo's Part One crimes in December 2021 rose by 61 percent when compared to December 2020, according to Lt. Bill Moulder with the Sheriff's Department.
Crime on the West Side was up by 168 percent, Lt. Moulder told the Public Safety Commission on Monday night.
On January 6th I wrote Kristin Cook … the Zoom Conference she held with WeHo West Citizens :
WeHo Citizen after WeHo Citizen expressed:
Nighttime Walking: We cannot walk the streets of WeHo safely after 9 PM. We used to be able to walk anywhere.
Property Crimes: we have had burglary, trespassing, motor-vehicle theft, mailbox theft and other types of theft. Helicopters are overhead every night.
Reporting Crimes in Tri-West: the last 6 years, we have battled vacant properties & these characters firsthand and seen what they do at night. We have been sharing nighttime videos with the Sheriff's department.
Brazen Attitude: We have encountered many low-level crime individuals.  We have additionally had Cookie's customers with Cookie's shopping bags threaten us.
Overall Fellow Citizens … three people are going to alter your city's safety Kristin Cook, Sepi Shyne and John Erickson.
— Alex Gerstenzang
---
CORRECTION: A sentence reading "This will be voted on tonight at the WEHO City Council Meeting Agenda Item 4″ was not factual and was removed. The city provided the following information:
There are no proposed reductions to public safety personnel, contracts, or other related services in Agenda Item 4.A., Update of the 2021-22 Mid-Year Operating Budget, Work Plan Accomplishments, Capital Projects, and Living Wage Rate. The City's Public Safety Commission did vote last week to make a recommendation to the City Council to reduce the number of Sheriff Deputies; however, that recommendation has not been brought forward to the City Council for action and is not included in tonight's Agenda Item 4.A. There will be several public discussions regarding the future of community safety and well-being in the City of West Hollywood over the next several months and the City looks forward to community participation in these discussions.
Joshua Schare
Acting Director of Communications
City of West Hollywood
(323) 848-6431
jschare@weho.org