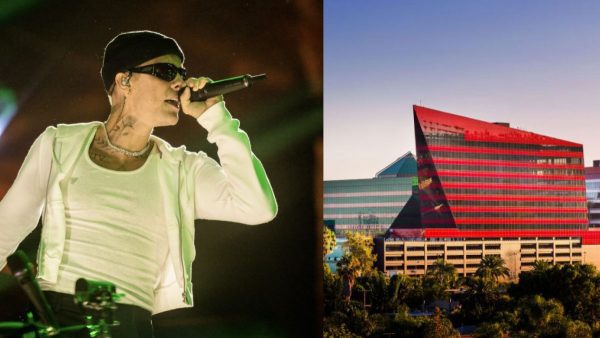 Leslie Karliss, an attorney and longtime resident of West Hollywood, spoke during City Council's Tuesday night meeting to address the scale of public events at the Pacific Design Center. Here's what she had to say:
"I want to comment tonight about the many complaints we received about the amplified noise coming from the Super Bowl "party" at the PDC two weeks ago.
This was the loudest event many residents in our neighborhood had ever experienced and the noise extended well beyond 2:00 a.m.
Residents as far as Dorrington and Almont said their homes vibrated from the bass – so much so that it sounded like the party was on their roof. Residents in homes closer to the venue could make out the words and songs until 2:00 a.m.
Throughout the evening on both nights, cars double parked on Melrose and La Cienega, impeding the flow of traffic. Uber and limo drivers parked, double parked or hovered on residential streets in West Hollywood West, at times blocking driveways, even though they had been directed to park at Cedar's. There appeared to be nobody directing or controlling traffic. All of this led to a cacophony of honking that continued until well after 2:00 a.m.
The PDC is not a concert venue and West Hollywood simply doesn't have the infrastructure in place to manage events of this scale. This private party put an untenable burden on Code Compliance, Parking Enforcement and the Sheriff.
There is no justification or special circumstance to support a disturbance of this magnitude, whether it comes from the PDC, West Hollywood Park, the proposed San Vicente Plaza next to the park, or from any other location in our narrow two-mile long city.
Upcoming special programing must look back at this Super Bowl event to understand what NOT to do in the future."
After Karliss' comments, the City Manager said staff will be having a briefing about the issues surrounding the event and will then reach out to our association to discuss further.