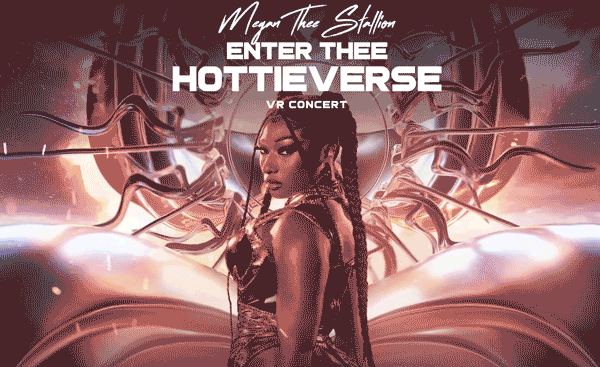 Megan Thee Stallion announced a 10-stop tour Monday in collaboration with AmazeVR, a virtual reality concert platform based in West Hollywood.
"Enter Thee Hottieverse" is being billed as the first-ever virtual reality concert tour.
"Virtual reality has always been an interest of mine and I'm glad that we'll be able to make history with this experience," Megan said. "My hotties will get to watch me perform in a completely different and unique way and I appreciate the AmazeVR team for helping me to bring this VR vision to life. I can't wait to see the Hotties show up to the tour."
Ticketholders will be given "Hottie Mounted Displays," a.k.a. VR-enabled headsets, to experience a cutting-ege multi-song performance from Megan.
The tour comes to AMC Theatres at The Grove from April 5 through 10. Pre-sale begins Wednesday March 2 at 10 a.m. on https://amazevr.com/